The most surprising reaction to the terrorist attacks in Mumbai over the weekend came from an acquaintance who said, "I don't think of modern weapons and cars and luxury hotels when I think of India; I imagine swamis and elephants and maharajahs and all that," to which I replied, "Where in hell have you been the past 50 years?"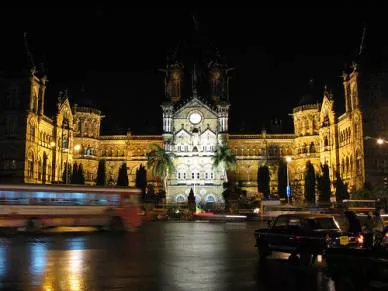 For those out there who may be, like my acquaintance, a bit behind the times when it comes to realizing what modern India is like, particularly Bombay — oops, I mean Mumbai — let me recommend some books that will give you a more up-to-date picture of that enormous, fascinating metropolis. Try Maximum City by Suketu Mehta for a startling, energetic non-fiction look at Mumbai in all its splendor, squalor, complexity, criminality and vigor. If you're more of a fiction person, try any of the following: Love and Longing In Bombay or
Sacred Games by Vikram Chandra (warning: the latter is nearly 1000
pages long), or The Death of Vishnu by Manil Suri.
All these books are very well written and full of great tales and insight. It looks as if India is going to be a bigger part of our future than we're used to, so go ahead and get up to date.
(Photo of Mumbai's Victor Terminus courtesy Anushruti RK at Creative Commons.)