Gauchos run the show at Chima Brazilian Steakhouse in uptown Charlotte.
They sweep through the dining room of the restaurant holding their meat on skewers, on the look-out for the orange tokens. The tokens indicate whether or not you would like them to bring more meat to your table. They have two sides: orange, meaning, "Yes, pile on the meat, please!", and black, meaning, "My pants are about to bust. Stop the meat buffet!"
In addition to the endless meats, Chima has a buffet of fresh cold salads and items such as beef carpaccio and fresh mozzarella balls. If you haven't visited the steakhouse yet, here's a preview of what you have to look forward to!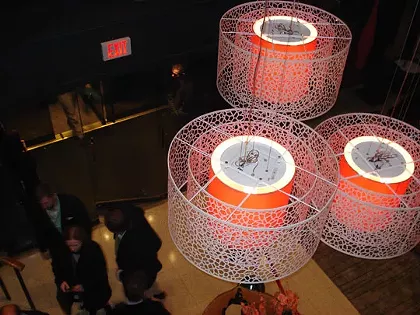 12 slides
The restaurant opened about a month ago and is located in The Trust building on Tryon Street. Read more about it here.