What are you doing Friday night?
Might I suggest attending this ...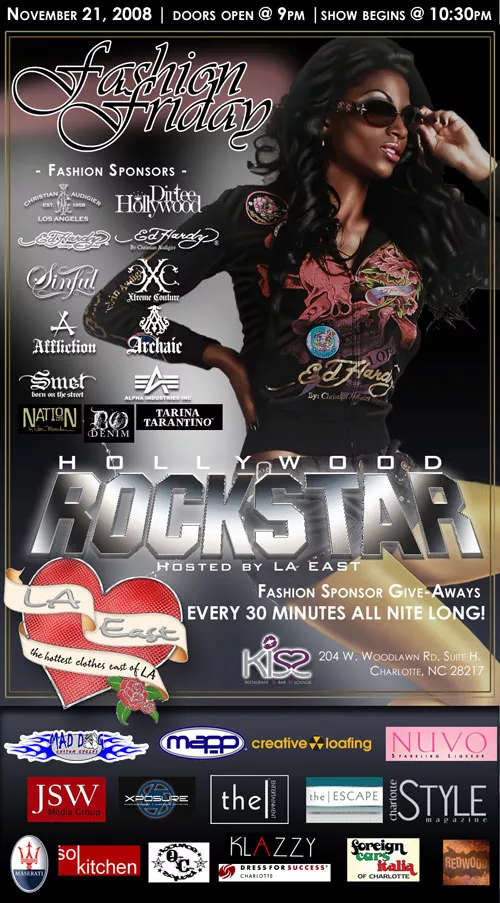 Fashion Friday at K.I.S.S. Lounge (on the corner of Woodlawn and Tryon)
L.A. East boutique is having a fashion show -slash- shindig for which Power 98's Consuella and I will be hosting.
But more importantly, L.A. East is giving something away every 30 minutes ... all night long. Those are very good odds for winning free shit. And by shit I mean free fashion. That, and there will be live performances, models, and if you're lucky, Consuella might even do a little turn on the catwalk. Meow.