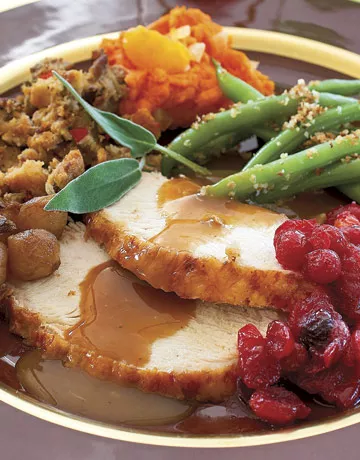 That's how many calories are in a typical Thanksgiving meal. Given that people of average size should generally eat between 1,600-2,400 calories per day, this is a pretty hefty meal. One extra slice of pie can send you over the 3,500 calorie mark, and 3,500 is the magic number of calories needed to gain 1 pound! So what's a Thanksgiving-food-loving person to do? Work it off! Here are a few ideas to get you started burning that butter!
Doing each activity for 50 minutes, you can burn...
98 calories playing cards

225 calories playing ping pong

345 calories disco dancing

285 calories raking leaves

397 calories sledding

337 calories shoveling snow

202 calories grocery shopping

345 calories ice skating

457 calories playing touch football with the kids

60 calories kissing
*Numbers based on a 150 lb person.