Saturday night the Uptown spot HOM — located at 116 W. 5th St. — will be celebrating its one-year anniversary. Creative Loafing chatted with Andre Araiz, an operating partner who's been around since the very beginning, about the birth of HOM, future plans and the party this weekend.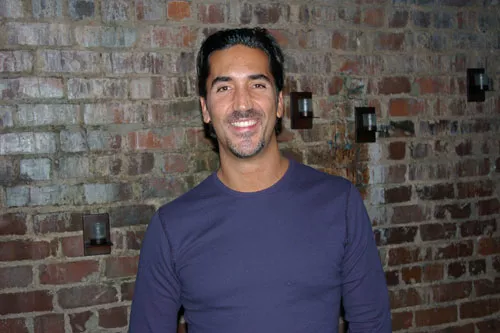 Creative Loafing: How long did it take HOM to get to where it's at now?
We moved into the space last August. I would say the project was in the works at least six months before that. After moving in, it took about three to four months to get the place together. We were very lucky to have a place such as this to work with. There are so many different environments, three different floors. If anything, the challenge now is to properly maintain the service — it's approximately 15,000 sq feet. We just really gave the place a new skin. There wasn't that much construction that we had deal with. We took out the slide, we took out the spiral staircase that was coming down the middle of the dance floor, shrunk the ladies room a little bit. Everything else was mostly interior design.
What was the vision behind creating HOM?
Most of my background has been in film and music. It's about entertaining. I also have a background and partnership with a marketing company in building custom sound systems for several years, so it's really about offering a multi-sensory experience, with sounds, visuals, scents, lighting, food as well. That's really the main motivation behind it. Being able to offer that and relate to just about anybody different days of the week.
It's been a year. I assume there were probably some bumps along the way?
Oh, tons of bumps. It's definitely been a lot of ups and downs. For the most part though it's been really good. This has been the first full year. We've gotten a better understanding of the seasons, and what that means for not only this kind of business but Charlotte as a whole. Between how the summer and winter affects you, just how people's habits and mood are affected by the temperature and being outdoors.
There have definitely been some variables, too. The Epicentre opening up has had a big impact on the city as a whole. It's put a pinch on everybody. There have been challenges with that. Our focus is on the longevity of this business. It's been a year, but I still feel like we're still in diapers.
Having a restaurant was not something I originally wanted to get myself involved in. It's been a lot of challenges with that. I think with a nightclub or a bar, it's very forgiving, because you have music and you have drinks — you're entertaining. If that drink isn't perfect that one time, people are forgiving. When it comes to food, it's a different story. Even though you've made a lot of changes and improvements now, if that dish wasn't perfect the first time, they're not necessarily going to go back. I think that's been one of the bigger challenges.
Are there any future plans for HOM?
I think in terms of remodeling, there's going to be changes to the kitchen. We've just recently updated our menu. This weekend we're going to be introducing the rest of our custom bottle-service tables where we will be able to efficiently service our guest.
I think at the very least every 18 months there should be a reconcept to a degree, and one of the reasons we split our identities into LIV, FEAST and PLAY at HOM, which are the three different floors, is also so we can have the opportunity to reconcept one floor at a time, rather than having to undergo the whole building.
What should people expect at the anniversary party this weekend?
The motivation behind this party is to not go over the top in terms of the talent we're booking. We generally book a lot of international talent. If anything, the bigger talent is going be here next Friday. This Saturday we're going to introduce a new music format. There have been some tweaks to our music format in our main room upstairs. Our Saturday night resident DJ just moved here from Miami. His name is DJ Esquire. So I think the biggest change people will notice when they come here on Saturday is the music format upstairs.
Why should people come out?
It's HOM. This is where you will feel welcome. There's no place like it.