Mecklenburg County Democrats benefited from the excitement surrounding the election of President-Elect Barack Obama.
The Board of County Commissioners now has six Democrats in seats and three Republicans.
Charlotte Nayor Pat McCrory lost his bid for governor, even losing in Mecklenburg County, something that has never happened to the seven-term mayor.
So what do the losers of Election 2008 plan to do next?
Sen. Elizabeth Dole: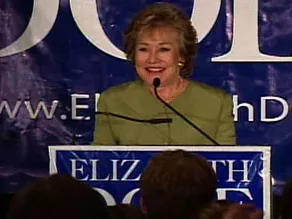 Dole lost her bid to return to Washington to State Sen. Kay Hagan. In one of the country's nastiest campaigns — there were allegations of godlessness, a ruby red slipper campaign — Hagan came out on top.
Dole, who is from Salisbury, told the Associated Press that she had no plans to retire from public service.
Calls to Dole's campaign headquarters were not returned this morning.