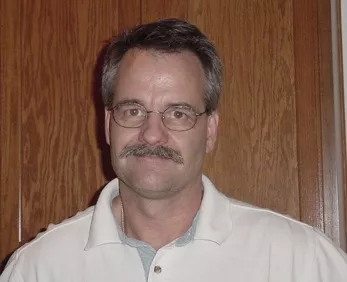 October is Domestic Violence Awareness Month, but for Mike Sexton it's every month.
Sexton works with the Mecklenburg County Women's Commission where he focuses on getting community involvement in eradicating and understanding domestic violence. Creative Loafing recently spoke to him about his role in making Charlotte a safer place for victims of domestic violence.
Creative Loafing: How did you get involved in this field?
Sexton: By coming to work with the Women's Commission of Mecklenburg County. The Women's Commission's primary focus is helping victims and children that are observers of domestic violence. And also, they run a batterer's program that is court ordered to help abusers. I came to work for them in 2002 in a communications role and really got active in the advocacy end of it where it has become a passion.
What changes have you seen in how domestic violence is treated in Charlotte over the last six years?
I think the biggest difference is more men are becoming aware of [domestic violence] and willing to step up and talk about it and become advocates. The domestic violence movement really started out as a women's grassroots movement. Now there are coalitions in every state in the country. There are corporations that are involved in it like the Avon Foundation and the National Prevention Fund. There is now in legislation the Violence Against Women Act, which [Sen.] Joe Biden was instrumental in getting.
Locally, what would you like to see more of, as far as prevention and treatment of domestic violence?
I would like to see people be more willing to step up and ask for help. Most victims know it's coming and recognize it when it's come. If they can just get out of the fray and get to a place to safety. That's one piece of it. The other piece is getting community groups, church groups, homeowners associations, apartment complexes, property management companies, HR departments to step up and ask for help to get an understanding of what domestic violence is about because it's happening all over the place. One in four women are impacted by domestic violence in an intimate-partner relationship in their life. It's scary for people because they don't want to get involved. The church really struggles with it because we want to get the victims to a place of safety and we want the abusers to understand that the choices they are making in the relationship are wrong. And it's an unfair burden that's put on churches that pastors need to fix all the congregation's problems. That's a burden that's placed on a lot of pastors and ministry leaders, and I would like them to understand that we're here to come up along side them and help them. We want to help them and show them what works and what's dangerous and why couple's counseling is dangerous. Normal logic for pastors might be to do exactly that, to get the couple together and do couple's counseling. But where that is incorrect is if you bring the two parties in a room together to talk about an issue, what the victim says, whether it's male or female, or what they don't say could be turned against them when they get home.
Sexton says if you're a victim of domestic violence, you should have 911 at the top of your speed dial list. Also, he recommends having the battered women's shelter number, 704-332-2513, on hand as well.
He encourages anyone who wants to make a difference or volunteer to contact the Women's Commission at 704-336-3210. And if you want to host a domestic violence event, contact Sexton at 704-432-1568.