Charming actors can't save formula sports flick
By Matt Brunson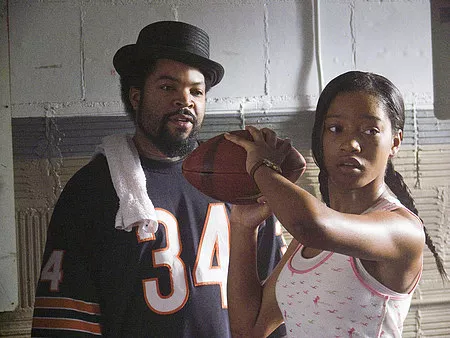 THE LONGSHOTS
**
DIRECTED BY Fred Durst
STARS Ice Cube, Keke Palmer
Make no mistake: We've seen this exact same "root for the underdog" sport movies countless times before. But we haven't seen them starring hardcore rapper Ice Cube. And we certainly haven't seen them directed by Limp Bizkit frontman (and Gastonia native) Fred Durst.
But the presence of this pair has absolutely no effect on the end product in terms of making it fresh or vital. None of the scenes snap, crackle or pop, and, truth be told, Durst's staging of the football games displays a noticeable lack of imagination. On the other hand, it's hard to completely screw up this sort of formula film, and while its claim of being based on a true story should (as always) be taken lightly, it works on occasion largely because of the two charismatic actors at the helm.
Ice Cube, who has successfully molded his limited thespian abilities into an agreeable screen persona, stars as Curtis Plummer, just one of the many unemployed men in the struggling blue-collar town of Minden, Illinois. With nothing better to do with his time, Curtis reluctantly agrees to look after his withdrawn niece Jasmine (Keke Palmer, building on the promise of Akeelah and the Bee) while her mother (Tasha Smith) works double shifts. As expected, Curtis and Jasmine have nothing in common - at least until the day he discovers she has a formidable arm when it comes to tossing the pigskin. A former high school football star himself, Curtis then sets about training her for the institution's pathetic team, which hasn't enjoyed a winning season in ages. Jasmine makes the cut and begins to turn their season around, but is she good enough to take the outfit all the way to the Pop Warner Super Bowl in Miami? What do you think?