Once upon a time, in the magical land called New York City, an internet blogger found the sugar incarnation of pixie kisses and chocolate sunshine. If only we in the Q.C. were so lucky.
Prepare to drool all over your keyboard. May we present: ConeCakes. The holy joining of cupcakes and ice cream cones, after the jump: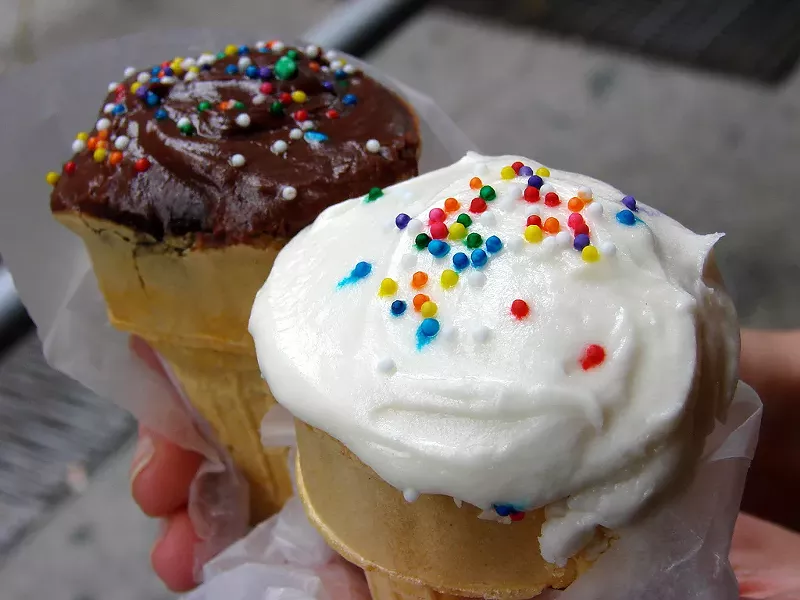 Jealous, jealous, jealous.