China is so excited about hosting the Olympics. I've heard rumors that they created a huge topiary garden and are training nearly 200,000 cheerleaders to help boost the crowd's enthusiasm in the numerous venues where the competitions will be held. Though I wouldn't put anything past them (they are cleaning up smog, algae and probably those pesky locusts in record time) I could only find proof that the New England Patriots' Cheerleaders are helping to train 200 bouncy bubbly Chinese ladies.
\
Since we all can't be cheerleaders we have to find our own way to show our love. One way might be to create a blog like www.beijingolympicsfan.com or maybe something a little more radical like these gentlemen: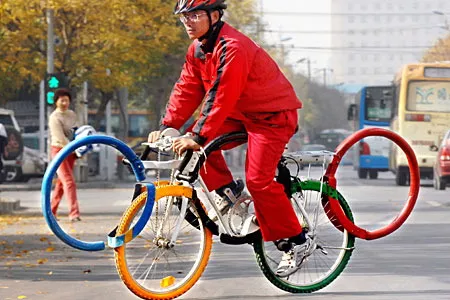 Hmmmm, wonder why it's all men?