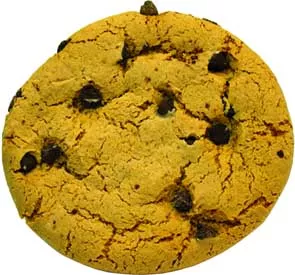 As a baker's daughter, it's hard to not love sweets -- especially cookies with a soft chewy inside, crisp-to-the-bite edges, chocolate chunks, nuts, and made-from-scratch flavor. Spoiled by the cookies from my mother's bakery, I decided to search for a cookie with the right balance of puff, crisp, and chew in Charlotte. As I went around town buying and tasting cookies, I compiled a list of a few cookie hot spots:
The Fresh Market: Delicious pillow cookies (48 cents) available in brownie, raspberry, and almond. Brownie pillow cookies are my personal favorite — a simple golden brown outside with a decadent chocolate brownie inside satisfies any cookie lover.
Laurel Market: Gargantuan-sized chocolate chunk cookies ($2.09) are packed full of chocolate chips with a nice doughy inside.
Common Market: An array of homemade cookies ($1.50) and treats right next to the register — catch it at the right time for a chewy treat. The chocolate chip cookies are large, but they're often too plain.
Nova's Bakery: Local bread and pastry shop keeps chocolate chip, peanut butter, and oatmeal raisin cookies ($2.05) on the shelf. The cookies seemed to plain — not enough filling and lack of that "chew, puff, crisp" balance.
If your desire for a delicious cookie isn't met by one of these local spots, save gas and make your own. With fresh ingredients, it's simple to make a delicious cookie.
When combining the fat and sugar, be sure to "cream' together thoroughly to have a chewy cookie.

Toast the nuts shortly in the oven before mixing to balance the sweetness.

After making your dough, use a portion scoop to make cookie balls. If you place the cookie dough balls in the freezer before baking, the end result will be a puffy, chewy, golden brown cookie.
If you prefer warm cookies, don't bake the entire batch at once; a tray of frozen cookie dough balls will come in handy!