This week, a 16-year-old North Mecklenburg High junior who threatened students with a gun he brought on campus later killed himself with it when confronted by police at a nearby gas station.
The response by the local powers that be to the tragic and frightening incident Wednesday at North Mecklenburg High school was pretty convincing.
Those who don't know any better would almost think that school system leaders do everything in their power to prevent a tragedy like the one at Virginia Tech. But don't be fooled.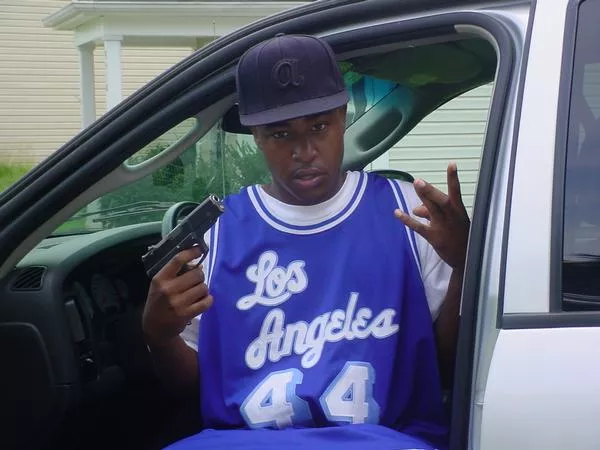 There were 18 instances of possession of a firearm at Charlotte-Mecklenburg Schools last year and 378 instance of possession of a weapon, but only six expulsions.
The North Mecklenburg student who tragically took his life this week is probably the only kid who brought a dangerous weapon on campus this year who DEFINITELY won't be back in school within the year. And that's only because he' s no longer with us.
The kid in the photo above is Holly Mitchell, who made local news this fall for bringing an M-16 assault rifle and ammo to a football game at West Mecklenburg High School, where he was a student. Amazingly, he's still running around town, racking up new charges and posting photos like this one on MySpace. (Thanks to crimeincharlotte.com for the photo.) That's because the schools and prosecutors also haven't made it a priority to prosecute these kids.
Christopher Fonseca (pictured left) was charged with bringing a weapon on educational property in April 2006. He was back in school in December, when he was arrested again for having a gun on school property.
And then there is my all time favorite, Jorge Marin. CMS officials apparently thought that the 10-day suspension they gave Marin for slashing at another Coulwood student with a knife during a fight on a school bus in February 2005 would get his attention.
It didn't. In another case at Coulwood, Marin threatened and then attempted to stab a teacher with a pencil because the teacher told him he couldn't leave the classroom. When the teacher threatened to fight back if Marin kept lunging at him, Marin sharpened the pencil and came at the teacher again. CMS officials handed Marin another 10-day suspension. Marin would no doubt still be at CMS too if he wasn't arrested for trying to mow down a police officer with a stolen car.