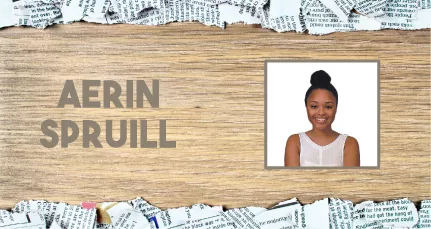 Last year, when Hurricane Maria hit the East Coast, I had plans to be on a Trolley Pub Charlotte crawl. No joke. However, I went to IKEA first. I went to the retail rabbit hole for two reasons: to procrastinate on drinking and to eat some delectable Swedish meatballs.
Throughout my stay at IKEA, multiple trolley goers called me to ask if I was going to make it, until I finally gave in. #peerpressure. Little did I know that the outskirts of the storm were already brushing through Charlotte. Imagine my surprise when almost everyone on the trolley had on ponchos! Meanwhile, the only black girl with aquaphobic hair had nothing.
And if you haven't heard of Trolley Pub Charlotte, you should know it's a pedal-powered bar that can fit up to 14 people. You've probably been stuck behind one on North Davidson Street cursing at the fact that, for some odd reason, Charlotteans actually enjoy pedaling around the Queen City while drinking their BYOB purchases. Go figure. Nevertheless, my saving grace during that hurricane were the rain flaps that our trolley conductor let down before the ride ensued.
A year later, here we are again in a state of panic as Hurricane Florence makes its way toward the Carolinas. There's no bread, water or alcohol to be found in your local grocery store (trust me). Honestly, I'm starting to get a little nervous, because your girl does not like to be hungry.
I've been receiving lengthy, cautionary texts from my mom warning me and the boyfriend about the impending doom: "By the way, in case you and your boo are not paying attention to the news they are projecting Charlotte to get a lot of rain and wind because of the hurricane. You might want to stock up on necessities and food in case you lose power. Make sure you keep your cell phones fully charged too." *insert heavy helicopter parenting sigh*
Meanwhile, I'm thinking about which bars are actually going to stay open so we can all drink through the apocalypse. And that's when I had an amazing thought, "Why not be with cats or dogs when it's raining cats and dogs?!"
So I've compiled a short list of my fave places to go where you'll find cats or dogs this weekend (or in the near future). Disclaimer: don't be surprised if you really have to wait for the future, because they're most likely to close in the event of a huge storm.
Mac Tabby Cat Cafe: The purr-fect place for cat lovers, this cat cafe is closed on Mondays and Tuesdays, but 60-minute reservations can be booked online for $12. And while they take walk-ins, you're not guaranteed facetime with their kittos. Not to mention, the cats you'll be spending your time with are up for adoption! Maybe you'll find the newest member of your family while you're there. (Although, I must warn you, this cat owner right here has been furious about her furniture ever since scooping my feline friend off the street! *insert eye roll*)
Lucky Dog Bark and Brew: In one word, humongous. Lucky Dog Bark and Brew is the only dog bar of its type in the Charlotte area. It's an indoor/outdoor dog park complete with daycare, overnight boarding, full-service baths and, how can I forget, a full-fledged sports bar. They have three locations so you don't have to drive too far when it starts to hurricane. I've been a couple times with the P.I.C., a bulldog mom, and I must say it's the cleanest bar I've been to while surrounded by a herd of dogs.
The Dog Bar: The O.G. animal spot in the Q.C., and the one place on this list I would be shocked if it actually closes due to weather. A doggy dive bar, this NoDa spot used to be my jam. An old coworker and friend used to hang out there with his beautiful platinum blonde pup, Luna, everyday after work and I would meet him up there and watch all the puppers run around. Not to mention, the drinks are super cheap. Does it get much better than that?! (Don't be surprised if the stench of wet dog fills your nose when you enter, but it's all a part of the experience.)
Obviously, there are plenty of other dog-friendly spaces in the Charlotte area, like breweries and patios, however, but the latter two on my list are each one-of-a-kind furry friend locations. Also, check out Daily Mews for another cat cafe location.
Tell me, where's your favorite place to be entertained by animals in the Q.C.?! Share it with me at [email protected]. And stay safe in these streets when Hurricane Florence hits!