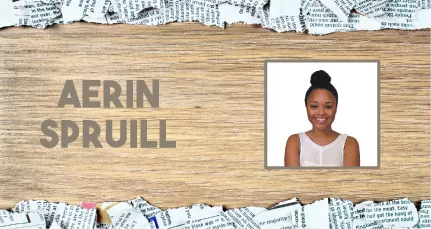 On Friday, I received a text from my boo asking if I wanted to go to a comedy show. I've been to a couple comedy shows, movies and operas (i.e. The Book of Mormon), but I've never sought them out on my own — unless we're talking about the time Katt Williams did standup on 4/20 a few years ago. However, I'm always down for a good time, especially when my "mans" is going to be there.
Before that, however, I had to make sure I made it to Harris Teeter for my P.I.C.'s birthday shindig. I spoke a few weeks ago about the allure of pregaming or maybe even just hanging for the night at bottle shops and grocery stores, like the Harris Teeter wine bar on Providence Road. I somehow ended up sleeping until 3 p.m. so of course I was running late. I showed up, grabbed a glass of rosé and settled in to giving all the hugs.
The next stop on the birthday tour was Tilt — her fave spot — for more drinks and a catered meal. For those who have never tried, certain special folk just might be able to convince the right person at Tilt to let them bring in some pulled pork, mac and cheese and jalapeno bites. It was 6:30 p.m. before I knew it and the comedy show was starting at 7 p.m.
I walked to The Corner Pub – you already knew that would make an appearance – and soon after our Uber was on the way. When we arrived, it felt weird to be walking to the proper door and not stumbling down from La Revolucion upstairs. And walking in to The Comedy Zone - Charlotte was that much weirder. "I must have been a lot drunker the last time I was here," I thought to myself. Why? Because it looks a lot like a crowded Steak 'n Shake.
The tables are awkwardly close together and it was already packed when we showed up. We squeezed in to our seats at a four top along the wall on the left side. Thank goodness for a boyfriend who's strategic when it comes to placement because my anxiety would NOT have been able to deal otherwise.
Either way. I'm not lying when I say that I had NO IDEA who I was getting ready to see. In fact, I don't know if I'd misheard the featured comedian's name when I was told who it was or not, but I was definitely telling people I was going to see "Future. No not the rapper, the lesbian comedian." (Glad I didn't repeat that too often to people who actually weren't ignorant.) Clearly, I was wrong, the feature was Fortune Feimster, a native of Belmont, North Cackalacky! And just like that, I was on board.
UnFORTUNately, (see what I did there?), The Comedy Zone didn't post anything about the two opening comedians so I can't tell you who they were. What I can tell you is the first comedian, also a lesbian, was solid. She covered everything from not thinking she was a "gay-by" (aka born gay) to discovering that she likes black things inside of her (that don't involve a male) and the entire performance was filled with genuine laughter.
The second guy pretty much fell flat. Maybe an acquired taste? He kept joking about losing the crowd via certain jokes, so there's a possibility that the crowd just didn't align with his sense of humor.
Naturally, however, Fortune took home the gold. She walked out in a button up that she unbuttoned to reveal a tee that said, "Cherie Berry lifts me up!" As to be expected from referencing perhaps the state's most recognized elected official, that joke landed before Fortune had said a word. She, too, kept it super light. In fact, she kept the spotlight on herself for the most part. She joked about how kidnappers didn't want to steal her (even though she's the perfect candy-loving candidate) because she looked like the kid from Bad Santa, and if you take a gander at her Instagram, you'll see EXACTLY what she means.
What took the cake about her performance though? Her ability to ad lib was also on point! When you're asking someone from China how the sushi is there and you can't catch your breath because you're attempting to correct yourself and rephrase your question and say "I mean, sweet and sour chicken?!" And if your takeaway is along the lines of, "Guess you had to be there..." check her out in "The Standups" on Netflix and see for yourself!