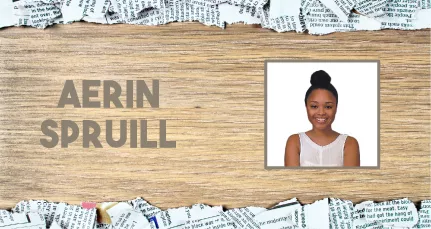 On Sunday I woke up around 3 p.m. Give me a break, Saturday was a late night that turned into an early morning.
It happens.
I checked my email and saw something from my P.I.C. It was an invite for a birthday celebration in the coming weeks. I scrolled down to see the location and I had to rub my eyes: HT Wine Bar Myers Park. I scrolled back up, squinting with crusty eyes thinking I must've read wrong.
Nope, I began reading the email and noted "...[we] are throwing a little joint get together for our birthdays this year at the best bar on earth, the Harris Teeter wine bar — the plan is to start the party there and then move somewhere for some dinner/continued drinks. $5 wine flights on Saturday should have everyone in the right mindset."
I chuckled about the invite with the boyfriend. Not because it was a stretch for my P.I.C. to suggest a pregame at a local grocer, but because it felt like the icing on the cake as we continue to get older.
That's when I realized, my Friday started out with that same damn icing. Gasp. After a long work week, I was so excited about getting off work that I didn't care where the night led.
That's despite the fact that I'd bought tickets for me and the boo to SoFar Sounds Charlotte's second-year anniversary show. Before you knew it, there was no longer the question of, "Are we going to go to the show or not?"
We opted instead for a visit to the NoDa Company Store.
Self-described as a "multi-faceted space for wine, local beer and bar snacks, plus art, exhibitions and live music," NoDa Company Store has quickly become one of my favorite places to hang out or work remote.
Often times, when the doors are wide open and the warm breeze is blowing through the common space, it feels like I'm sitting on my grandma's porch with a glass of lemonade — but instead I'm usually holding the signature Company Store sangria.
The boyfriend had sent me a screenshot of their post before I left the office. The caption read: "#TGIF because we have ALL the NoDa-Colada waiting for you." It was absolutely the perfect day for maxin' and relaxin' on the swings in the butterfly garden or the updated deck and patio area.
Not to mention, I was recently reminded that they'd completed renovations inside the bottle shop. Needless to say, I was sold.
We located a parking space and walked up to the familiar, homey spot. The boo thang ordered each of us a frosty piña colada and we sat down.
Traditionally, piña coladas are made with rum, but it's my understanding that NoDa Company Store doesn't have a liquor license — similar to other bottle shops in the area.
As we slurped at the bottom of the cup, we both agreed that we had a good buzz going. What magic is this? No rum, and yet, we were still buzzing? Naturally, I ordered another one #noselfcontrol.
We enjoyed the warm vibes of spring (I say this despite the chill that followed just a few short days later) while a live band performed on the patio of the restaurant adjacent to us.
I was having a great time but my eyes started to get heavy. It wasn't because I was bored, but because I was content. And that's when I realized that "pregaming" at a grocery store or bottle shop wasn't a terrible idea.
In fact, it would make for an earlier night without the haunting expectation that you're going to be drunk bickering or hungover the next day.
To be completely honest, I intend on having a handful of early Friday and Saturday nights this coming season. I'm going to finish work, make arrangements to Uber to a bottle shop of sorts for early evening drinking and call it an evening before the real "freaks come out at night."
Well, that's the plan, anyway.
If you're interested in escaping your usual and engaging in the same, you have more than a handful of options to choose from: NoDa Company Store, Harris Teeter wine bar, Craft Tasting Room and Growler Shop, Salud Beer Shop and Brawley's Beverage.
And of course, who can forget about the Common Market. Even though they got rid of my favorite location in South End, I don't think the one in Plaza Midwood is that bad – though plenty of others would disagree.
But I digress, here's to trying something new this weekend in the Q.C.