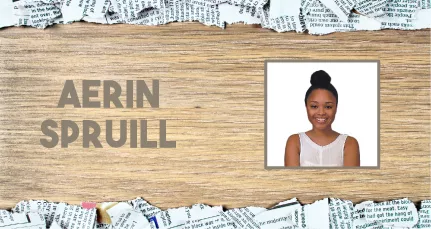 Believe it or not, I survived St. Paddy's Day. Why? Because I wasn't in the Queen City. No, I had no feelings of #FOMO, I was actually excited about the fact that a wedding and a trip to Asheville would whisk me away from the madness that are the bar crawls in Uptown Charlotte. However, when I returned, I was itching to try out a new nightlife spot in the Q.C.
I ended up deciding on Caswell Station at the corner of 7th Street and Caswell Road. As an Elizabethan (yes I just made that up) who became a homeowner just two short years ago, I was livid when I found out they were closing all of the bars within walking distance of my new residence. Jackalope Jack's, Philosopher's Stone (aka P-Stone) and Kennedy's – RIP. That's why I was intrigued to walk by what was Kennedy's this past fall on my familiar walk from the trolley and see what looked like renovations.
For months, I would walk by wondering if they were tearing it down or building it up. The next thing I knew, there was a fresh coat of paint on the building and a sign with a logo that read: Caswell Station. In November of last year, they finally opened up. Brought to you by the owners of Bradshaw's in Ballantyne as well as The Trail House in Indian Trail, Caswell Station is sure to reinvigorate the nightlife/bar scene in the Elizabeth community.
I hadn't heard much buzz myself about the new spot and wondered how they were doing and what secrets they were keeping in my neighborhood. I hit up the gal pals and pulled up on a Monday night. As I walked up the ramp to the beautiful patio, I looked up at the string lights everywhere and fell in love. (Bitches love string lights.)
I joined the patio table my girl (aka my CL nightlife hypebeast) and pretended like I'd never seen the menu before (I always look at menus beforehand when I'm hungry and visiting a new spot). I knew the Philly cheesesteak rolls were going to be my first stop, but the main course was up for grabs. That's until my friend pointed out the fact that they had one of my fave dishes outside of pizza – meatloaf! And even though I should've opted for the strawberry salad, I was more than satisfied with my decision after my first bite.
Our amazingly sweet server, Brittanie, showed me around the spot, highlighting the upstairs private event area complete with another bar (score!). Later, I found out you can reserve this space for about $200 or less depending on the details. Totally worth it in my opinion. On my way upstairs, I couldn't help but notice how bright and inviting the atmosphere was. (#theplug: follow @omgclt_ on IG to see the pics I took on my story.) Updated/repaired hardwood flooring, orange metal chairs/stools, a plethora of TVs (inside and out), high top tables, booths, a game lawn and bright lighting are just a few renovations that add to the allure of this new venue.
After grabbing the signature Caswell Mule and a beer, I was ready to sit down with the man-who-wears-many-hats of this establishment, Daniel, and give him a survey-style grilling.
What's his name? Daniel Vitacco
What's his role? He's the magician-on-the-ground. Doing everything from helping wash dishes to growing the business.
How long has been there? Since opening. However, he's been with the umbrella group for eight years.
His favorite menu item? It was hard to choose so he went with two: buffalo chicken flatbread and the tachos.
Most popular menu item? Cheesesteak egg rolls (I chose the perfect tester once again, score!)
What kind of crowd is the venue attracting? Everyone 25 and up. There's something for everyone at Caswell Station. And I can say I doubt you'll find just the stereotypical frat guy still hanging on to his college days that Irish pubs (RIP Kennedy's) tend to attract.
Success thus far? The weekends have been crazy, and foot traffic from the neighborhood has made a huge impact.
What kind of entertainment will you find? I personally can attest to the fact that the music selection is diverse – the "Thong Song" by Sisqo came on while we were enjoying our meal. However, they also bring DJs and live bands.
I'm not going to spill all the secrets, but those are the most important deets. As Daniel pointed out a couple times, this property just needed "a big old hug." And I can't say I disagree given the fact that Kennedy's was never my go-to spot. Check it out for yourself and let me know what you think!