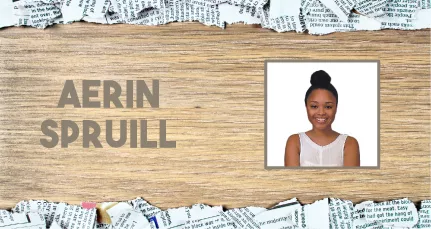 If the lights were turned off inside South End's newest craft beer attraction Hoppin', you may mistake this spot for just another commercial space waiting to be filled. As one of my former co-workers and I pulled up to the corner of West Bland and Winnifred streets on a recent Wednesday night, the warm light of the entryway doors and a circular window was the only indicator that there was life inside the small gray building.
I'd heard about a new self-serve craft beer and wine taproom somewhere near Seoul Food Meat Company and invited my friend to join me when I checked it out. I was a bit apprehensive at first, wondering if this place would end up having the same feel as other bottle shops around the Queen City. The answer? Not at all. When we entered the building, there were two people greeting us — one of whom took the time to walk us through the process:
- Show your ID and hand over your debit/credit card.
-Receive a wristband.
-Enter the taproom where you'll find 50 beer taps and 12 wine taps along the wall.
-Find your drink of choice and hold your wrist up to the hop symbol.
-When the green light appears, pour away.
Where's a Staples "easy" button when you need one? According to North Carolina law, you can't serve more than 32 ounces of alcohol at a time. That's why you'll have to return to the front when you've consumed 32 ounces. Don't worry, Hoppin' utilizes iPour technology, so you'll know everything about the beverage you choose and how many ounces you have left before you need to go back to a checkpoint.
I started browsing through the taps with one mission: find a sour beer. Just when I'd given up hope, I found one. I was nervous about looking crazy using the tap for the first time so I ended up with quite a few ounces of a very dark sour. Needless to say, I was able to hang on to that glass for quite some time.
We walked into the open area and walked up the stairs past the three huge flat-screen TVs and became obsessed with the layout and the concept immediately. The industrial elements of the building are offset by bright lighting and modern décor in a two-story taproom, another thing that separates Hoppin' from other, non-alcoholic self-serve venues in the area.
We passed by a set of dartboards and found a small couch to sit on that overlooks the bottom floor of the taproom. That's when I noticed there was another set of taps on the second floor! Convenience if I've ever seen it.
It struck me later that I was probably so taken in by Hoppin' because it's the perfect place for introverts and extroverts alike. I'm an only child, so I appreciate as few social interactions with people outside of my friend group as possible. I know, I know, who would've thought? But it's true; you're faithful Nightlife correspondent isn't always into meeting new people. Finding a bar I could walk into and get right down to business without even interacting with a bartender seemed like the perfect setup to me.
We walked outside to the back patio where patrons will be able to play cornhole and purchase ice cream once the weather warms up, judging by the presence of an unplugged cart sitting nearby. We sat on a bench while safely people watching the folks inside through a glass garage door.
We went in for one more round while glancing at the Hornets struggling to keep up with a Curry-less Golden State team. Hoppin' may not be first choice for major sports fans, but the TV situation works well for the casual fan.
Not to mention, at one point we were sitting next to a small stage so you know what that means ... potential for live music, karaoke and all that jazz.
Considering my friend and I showed up just a few days past their grand opening, Hoppin' is not hurtin' when it comes to being able to fill the space. Blame it on the fact that they were closed on Monday and Tuesday. It remains to be seen whether niche bars like this and Lumberjaxe will remain popular for just a couple months before the novelty wears off and people go back to their respetive neighborhood bars, but I think the concept they've created is one that remote workers, craft beer drinkers, business professionals and networking groups will be able to enjoy.
The short of it? If you're looking for "good beer, wine and good vibes" and you haven't been to Hoppin' yet, you're missing out on a great time. Just do us all a favor and learn to pour a beer from a tap, or you're going to look silly walking around the taproom with a glass full of foam.
But who am I to judge?