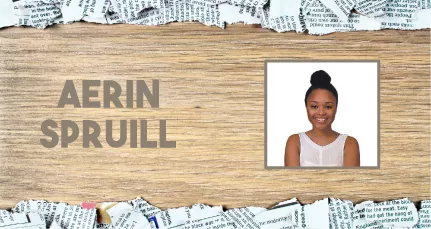 Have you ever paid for a ticket to show without knowing who the performer(s) were going to be? I'm not referring to the last-minute tickets you purchased because your friends were going to see someone whose music you had never listened to — such as my recent situation with Bon Iver, if you recall from last week's column. No, I'm talking about buying tickets to a show and you literally don't even have a name to research, nor do you even know where the show is going to take place.
Yeah, probably not.
Well it's exactly that "allure of the unknown" that's the drawing card for Sofar Sounds.
A couple months ago, one of my friends asked me if I'd heard about Sofar Charlotte. I remember looking at him with a confused look on my face — the same face that people give me now when I ask them if they've heard of the concept. He laughed and proceeded to tell me about a brand new music listening experience in the Queen City.
He told me to Google "Sofar Sounds," visit the website, search for Charlotte and sign up. Then what, you may ask? Then, I had to wait for an email confirmation that stated I've applied and then another email confirming I was on the guest list before I could actually buy tickets to this exclusive gig. Sighs. Generally, that would be more steps than I'm willing to take, but after going to my first Sofar experience on Halloween, I'm so glad I wasn't a spoiled brat and "trusted the process."
Sofar Sounds has been described as a global movement in music that redefines, and arguably restores, the intimacy of a live show experience. Sofar is actually an acronym for Songs From a Room. This music event company brings live gigs to intimate spaces all over the world. The catch is, you don't know who's going to be performing or what kind of "room" you're going to be in. You could be listening to a local artist in a warehouse, or you could be listening to Bastille in someone's living room. Crazy, right?! But it's the "gamble" that attracted me and seems to be the draw for the random people I've told about it.
After receiving my email confirmation that I was on the guest list and eligible to purchase tickets, I followed the link and bought my ticket for $15. I was given the option to buy tickets for up to four additional guests — perfect for people with friends like me who have huge commitment issues but always end up wanting to go when it comes down to it. The day before the show, I received an email that revealed the event location: Camp North End. After stopping through one of the newest additions to the Charlotte nightlife scene a couple months ago and leaving after a short period of time, I didn't quite know what to expect. Would we be inside or outside? Could I bring my heated blanket? How will they create an intimate space in a refurbished factory?
I picked up one of my girls (and McDonald's just in case there weren't any snacks) and headed toward Statesville Avenue. We were the first to arrive so we weren't quite sure where to park. I just pulled in the first paved area on the right after the factory came into view. We waited for our other friends and other Sofar-goers to arrive, then gathered our blankets and pillows. We climbed the stairs to what I would call the courtyard area and a stage was set up outside where the show would take place. Thankfully, the temperature was bearable on Halloween night, as we bundled up on the ground, on picnic tables and in chairs illuminated by string lights.
At first, I was thrown off by the "rules" we were given at the start of the show: no phones (unless taking a pic or vid), no talking during the performances (oh my God, how was I going to stay quiet?!) and you must stay the entire show (out of respect for the artists). I was worried my ADD would take over and I'd be that kid who everyone wants to punish for running in and out of the house. But to my surprise, I was fully engaged for all three performances.
None of us were familiar with the artists who performed — Johnny Graves, Pierce Edens and Mo Lowda & The Humble — but after just a few songs from each and ample time for stretching our legs during intermissions, I think it was safe to say we didn't need to know who they were, where they came from or what they were going to be doing. We simply enjoyed the overall experience. Therefore, #Sofarwinning in my book because that's what it's all about.
Catch the next shows on November 18th and December 1st.