A few important questions inevitably arise in the course of a relationship: What are your career aspirations? Do you want kids? Where do you stand on the pineapple-on-pizza debate? What do you like in bed? That last one makes me nervous. It's often asked late at night, in the dark, tangled up in blankets and vulnerability. What will he think about what I want? I worry about being judged when I wear anything edgier than clothes from the Gap. Letting someone into my darkest fantasies is an experience fraught with fear. I mean, what if he thinks I'm weird?
If he does — and it turns him off — that would be sad. But a bigger tragedy would be letting the fear of judgment keep me from living my sexiest life. Luckily, there's an organization in Charlotte dedicated to helping kinky Charlotteans shed their inhibitions (and clothes) and live those sexiest lives, safely and free of judgment.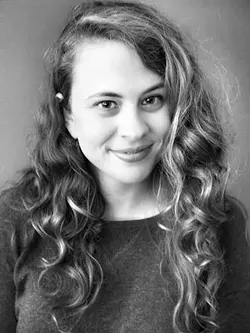 The Charlotte Area Power Exchange (CAPEX) is a nonprofit BDSM education organization. BDSM is an acronym that covers a lot of ground. A quick Google search shows that nobody really agrees on what BDSM stands for specifically, but it's always some mix of the words bondage, discipline, dominance, submission, sadism and masochism. BDSM enthusiasts can be everyone from those who enjoy the occasional spanking and hair pulling to those who get off on being gagged, restrained and flogged — to those who desire to be a full-time sex slave. CAPEX caters to everyone on that spectrum of kinky proclivities.
The organization is pansexual, meaning all sexualities are welcome. Founded in 2000, it's the longest running pansexual BDSM organization in Charlotte that puts education first. So, what does this "education" look like?
Every month, the group hosts a private event featuring an educational talk or demonstration followed by a social for its members, which CAPEX refers to as contributors. Speakers demonstrate skills like flogging or role play, or they address other issues germane to the kink lifestyle: relationships, safe words, first aid, or legal considerations, for example.
The social that follows is not of the tea and crumpets variety. Instead, it's an opportunity to try new things, practice kink technique, ask questions, and learn from other CAPEX contributors. I'm tempted to call what they do "some Fifty Shades shit," but that would be an unwelcome comparison.
It's hard to talk about BDSM these days without mentioning Fifty Shades of Grey. The book and ensuing movie introduced one kind of kink lifestyle to a wide audience, but its portrayal of BDSM annoyed many in the kink community. The sex depicted didn't always reflect the consent and communication standards that organizations like CAPEX adhere to.
CAPEX contributor and former board member Winterwolf — who requested to be identified by his scene name — emphasizes that CAPEX upholds the "safe, sane, and consensual" creed. But he adds that another acronym might better reflect the group's credo: R.A.C.K., which stands for risk-aware, consensual and kinky. Why is that acronym better? Because, he freely admits, "Some of the stuff we do is insane."
So maybe you're curious about kink. Going to a CAPEX event for the first time is an intimidating step, but the process is designed to be comfortable. According to the website, capex.info, "Everyone in CAPEX welcomes new contributors with an open mind and heart. We hope to see you in our extended family. But it's all about how you treat other people," he continues.
CAPEX events are designed to be positive, safe environments where your kinkiest desires can blossom from fantasy to fully realized. "We're not going to judge you based on what you like or what you're into. It's safe to explore that very intimate, personal sexuality that you may have," Winterwolf says.
More than anything, he wants everyone to feel comfortable with their own desire.
"It's ok to be kinky," he says. "It's ok to be you."
But, I press, what if your partner isn't into it? What if he thinks I'm weird?
Winterwolf has advice for that too: "Check, please."