Negative nancys, stay your pantsies home - if you're one of those perma-bored creatures constantly complaining about the Q.C.'s art and music scene, then tonight's Artists Mingle 2.0 is probably not your cup of tea. If, on the other hand, you count curiosity and community support on your roster of admirable qualities, this event is right up your alley.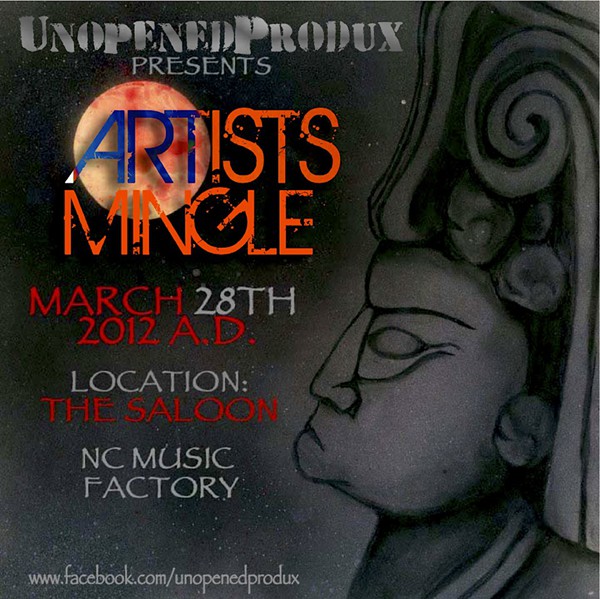 Starting at 8 p.m., the N.C. Music Factory will transform into a networking mecca for local artists of all stripes: photographers, videographers, clothing designers, bands/performers, visual artists - you name it, they'll be there. Artists can look forward to connecting with each other and to being noticed by talent scouts, promoters and booking managers.
If, like me, your artistic talents range from limited to nonexistent, you can still feed on a festive atmosphere sparkling with local talent-musical performances, dancers, live art, and a silent auction. Feed your body with $3 craft beers and burgers selling at half-off.
Actually, I'll take back my earlier statement-negative nancys would enjoy themselves here, too.