11-11-11 may only happen once in our lifetimes, but this is the ninth year in a row that the Young Affiliates of the Mint (the YAMs) are giving us a chance to attend the bewitching Black & White Gala. The art-centric affair brings together Charlotte's young professionals for a night of dancing, eating, drinking and socializing — all in support of the Mint Museum.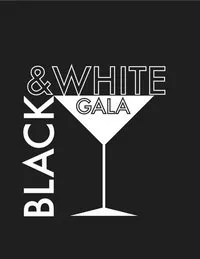 The YAMs make an effort every year to offer significant philanthropic contributions for the Mint. This Friday from 7 p.m.-11 p.m., the ambiance at Mint Museum Uptown will be transformed into one which the YAMs describe as "a fashionable fete inspired by Truman Capote's celebrated masquerade ball of 1966." The night promises to kick off Charlotte's gift-giving season in style. Attendees will enjoy gallery tours, drinks and heavy hors d'oeuvres, live entertainment, and a silent auction.
Proceeds go to supporting Project FundaMINTal, which strives to raise $20,000 for the Mint's Annual Fund. The Annual fund meets the critical needs of the museum, including dynamic educational programs, essential community outreach, top-tier personnel, renowned exhibitions, and innovative research and scholarships. Fellow YAMs can purchase their tickets at a lower price, so if you've been itching for a chance to mingle with young professionals and art enthusiasts, this is your chance.
Purchase tickets and find more information at www.blackandwhitegala.com.