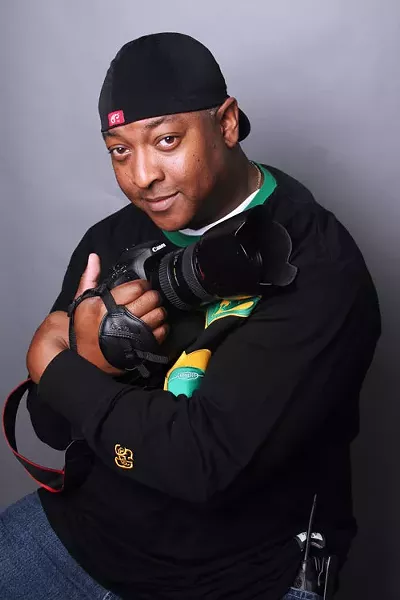 Camera: Canon 7D
When Renaul Hill isn't gracing ballroom dance floors with his funky footwork, traveling or roller-skating, you can catch him behind the camera capturing the beauty in all things. As a photographer with QC After Dark since its creation three years ago, Hill has certainly played a pivotal role in keeping nightlife photos up-to-date. Since moving to Charlotte 11 years ago, Hill has taken on photography full-time, along with his brainchild Cushin Magazine.
Do you find it fairly easy to get partygoers to agree to take pictures when you tell them it's for QC After Dark?
Yes, they are always willing to take a photo. Creative Loafing has a large readership in Charlotte with a lot of respect, plus people want to be featured in photos that usually end up on Facebook or other social networks.
Do you classify in a specific genre when shooting photography?
I enjoy shooting nightlife and event photography, but I am also a photographer for hire. Shooting portraits that display different forms of beauty, I may also come across a subject that I wish to shoot and I will pass on my business card.
You currently have an online magazine called Cushin Magazine. Can you explain the name behind the magazine and its purpose?
Cushin is a name that is flattering to women of different sizes seen online bi-monthly. The women in Cushin are larger, voluptuous and curvy women portrayed in an edgier and confident manner. It wasn't created to combat any societal norms but to display the different kinds of beauty not seen in other magazines. The magazine contains mostly photos but also has articles from nutritionists and events around the country.
If interested in getting in touch with Renaul, e-mail him at [email protected].
— text by Johnathan Cruse/photo by Jasiatic