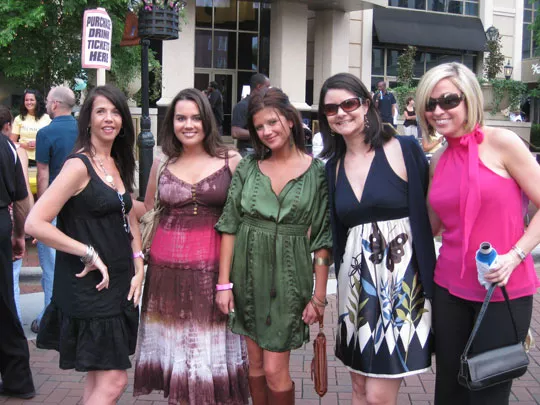 Alive After Five at Piedmont Town Center (in SouthPark) kicked off their weekly party this past Friday. The outdoor party featured drinks and patio seating provided by neighboring restaurants Del Frisco's, Oceanaire, Brio, and Dolcetto Wine Room. Guests enjoyed the music from the 70s band Right On, who rocked the stage in red sequined outfits and platform shoes.
The Alive After Five parties will be held weekly each Wednesday from 5:30pm to 9:30pm. There will always be live bands, free parking, and free admission.
Coming next week to Alive After Five at Piedmont: The Embers
Get more info and the upcoming band line-up here: http://www.ptcafterfive.com/
Photos by Priscilla Tsai.