You may have noticed I have moved from print and Brittney After Dark to here, Love, Brittney ... but don't worry — I am still giving away free shit. Because I love you.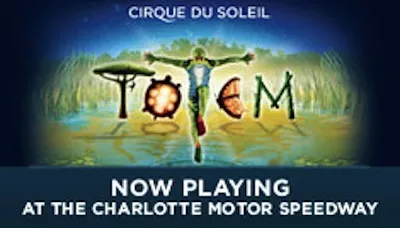 And here's another opportunity. Forward this blog to your friends and you can win a pair of tickets to see
Cirque Du Soleil's Totem
tonight at Charlotte Motor Speedway. And the Charlotte Bobcats game next Friday, March 11 vs. The Portland Trailblazers.
Just send this link: http://blogs.creativeloafing.com/lovebrittney to me at [email protected], and I'll draw a name from my inbox out of those who have CC'ed friends in that e-mail. Don't forget to sign it with love.
According to a press release, "TOTEM traces the fascinating journey of the human species from its original amphibian state to its ultimate desire to fly. Inspired by many founding myths, TOTEM illustrates, through a visual and acrobatic language, the evolutionary progress of species. Somewhere between science and legend TOTEM explores the ties that bind Man to other species, his dreams and his infinite potential."
So regardless if you win tickets or not, you should go see the Cirque, at the race track. While the NASCARnival is in Vegas. Charlotte is actually Totem's first stop on their American tour. Since we know they already have good geographical taste, the show is bound to be good. You can purchase tickets here ... it's only around until March 27, so get on it.