The Instagram photo app is easily the best thing to happen to my amateur photo skills. Suddenly, the most mundane objects become stylish works of art with the addition of one of dozens of filters to choose from. Snap a pic, add a filter, and feel like a pro. The only thing I need worry about is a witty caption and appropriate tag.
So what happens when you search the tag #charotte or #CLT on Instagram? My search revealed a series of snapshots ranging from nostalgic Charlotte Hornets gear to nighttime peeks from the rooftops of buildings, looking down on our glittering city.
Defining Charlotte with an aesthetic is difficult. There's no denying that the city is beautiful. I've passed locales and landmarks dozens of times before, paying them no mind in the big picture. But through the eyes of a vintage photo filter, they suddenly take on a new quality.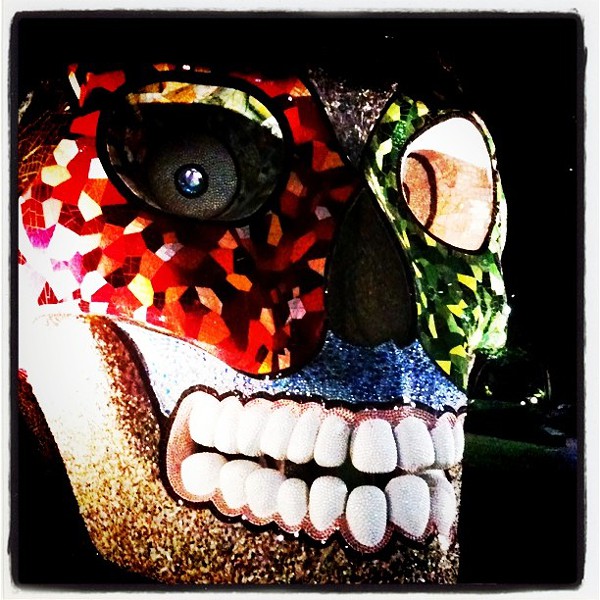 http://statigr.am/p/83793202_4564294
Artist Niki de Saint Phalle's skull sculpture, a lawn decoration last year on The Green Uptown, reveals a glimpse of our art and cultural scene. A faded photo of the Panthers bursting on to the field would be otherwise exhilarating, but instead feels prideful with a Sierra tinted filter. Pictures of Pinkberry frozen yogurt and an ice cold beer in the airport hint at our foodie side.
It might not be a great cultural revival, or a movement of artists sweeping the city. But Instagram puts a nice little filter on our corner of the universe.