This past weekend, another retail store opened up in South End — and I can't wait to check it out.
Sobo Loft Boutique & Gifts opened its doors on Saturday at Dilworth Courts (the same plaza that Pewter Rose and The Liberty are located in).
According to their Facebook:
SoBo LOFT will be a moderate to upscale boutique offering 'out of the ordinary' finds to customers on their way to a dinner at The Liberty or to a Bridal Shower at The Pewter Rose …or just out for a 'Girlie Shopping Spree' for the day. We want customers to have a total shopping experience by creating a warm and inviting atmosphere.
They offer jewelry, handbags, apparel, gifts for babies, newlyweds, artwork, cards and so much more. Here are some photos I snagged from their Facebook page — does it remind you of any other shop in town?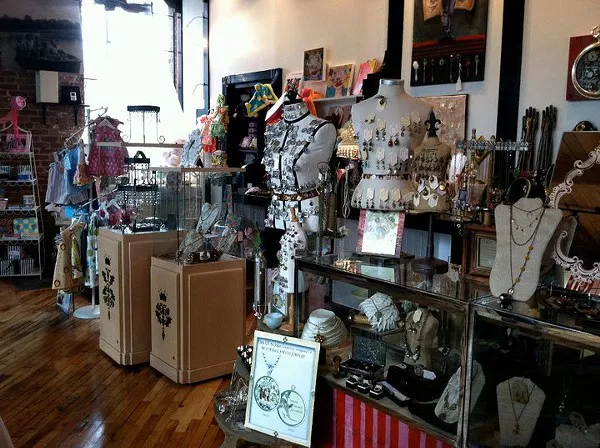 SoBo Loft Boutique & Gifts is located at 1820 South Blvd., Suite 200.
704-333-3422
Hours: Tuesday through Saturday, 10 a.m.-6 p.m.