Sales are a girl's best friend, and we can never get enough of them— even if that does mean eating Ramen Noodles every day for lunch and dinner.
So you'll be glad to know that Sloan Boutique is having a whopper jewelry sale right now.
Continuing through Saturday, July 23, they are giving you a 50 percent off select jewelry sale — and I don't mean the kind of sale where it may be a couple things here and there. Take a gander at the picture and you will see exactly what I mean by WHOPPER sale!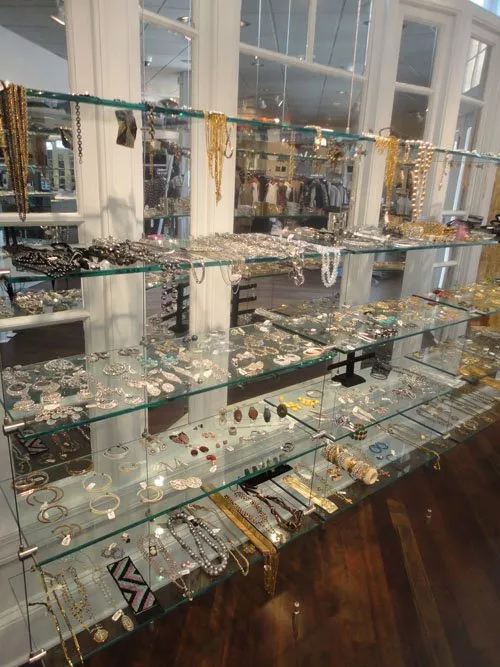 (Photo taken from Sloan Boutique Facebook page.)
Earrings, bracelets and necklaces are all items you will find on the shelves. Jewelry in all different styles, shapes, sizes, colors and oh yea — shininess will blind you into excitement and maybe even a spending frenzy.
Only one more day of the sale, so hurry on in and grab it while it's hot!
Sloan Boutique
1419-G East Blvd.
704-338-1400