My dad has told me over and over again that he is tired of the same ol' gifts. But as always, when asked what he wants, he replies, "Nothing." If any of you experience this, you know it gets exhausting. Well, enough is enough, we don't know his tips.
To help out all of you who are just as stumped as I am, here is a list of some choice gift picks from several Charlotte boutiques.
REVOLVE: Upscale Men's Consignment Store: Brand-new Bugatchi Polos are only $25-$69, with a broad selection of colors from bright to dark and choices between with or without a collars are available.
"These shirts just came in and are so nice,"said store owner Amy Pickard. "They're Egyptian cotton and light, perfect for summer."
1222 East Blvd.
704-817-7845
L.A. East: Stonerose shirts for $149 is a perfect Father's Day gift, according to one of the owners, Bob Thomas. These Miami-style shirts are lightweight to help keep your dad cool in the summer.
"I would definitely want one of these shirts for Father's Day," Thomas says. "The detailing is unbelievable. They are designed to be worn untucked for a casual look but could also be worn for a nicer occasion."
9852 Rea Road
704-341-5962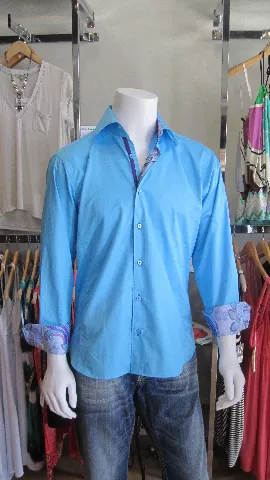 Buffalo Exchange: A wide variety of casual, dressy, short and long sleeve button-up shirts are only $9-$35.
"We have shirts for any occasion. They are good quality without the high price," says Olivia Vargo, one of the store's buyers.
1521 Central Ave.
704-372-2300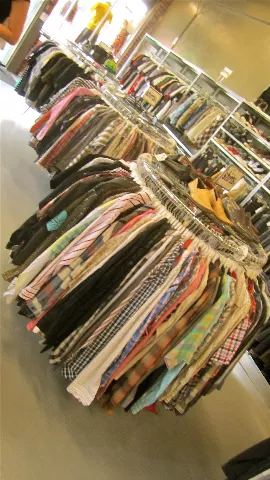 Revolution: Sales executive Bridget Sanese says, "Getting your dad one of our Bang-On tees is a way you can design exactly what you know he will love."
Bang-On T-shirts are $30. There are several shirt color choices along with pictures and quotes that can be printed onto the tee to capture your dad's personality.
210 E. Trade St.
704-971-1990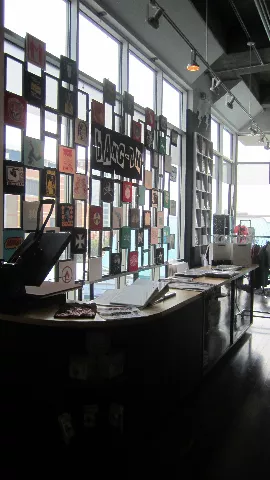 Paper Skyscraper: Popular Charlotte landmark paintings by David French can be purchased in paper form starting at $20 and already mounted pieces which can range up to $100.
"These paintings are some of our most popular items in the store. They could be special if your dad has a connection with one of these locations," said Ron Wootten, store owner. Among many landmarks to choose from, The Penguin and Mac's BBQ are two very popular settings.
330 East Blvd.
704-333-7130