As the Queen City's 90 degree days continue, I find it increasingly more difficult to find comfortable, lightweight clothing to wear every day. So, you know what that means right? Shopping trip! And wouldn't you know it, KK Bloom has lots of new spring/summer pieces  that just arrived at the store. Some of the trendy fashion brands they carry are Splendid, Susana Monaco, Isabel Lu and Esley. They have a fabulous assortment of tops, skirts, rompers and one of my favorites, maxi dresses.  You can find looks to go out with the girls in, for a hot date or just something cool and casual for a day of more shopping.  This Spring, KK Bloom has added a new designer, Charlie Jean, and I must say I simply fell in love with this Charlie Jean romper.  It's perfect for a hot summer day.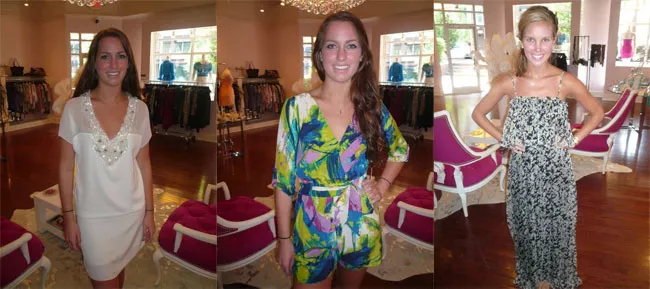 If you're looking for a good deal on off-season merchandise, be sure to check out KK Bloom's 50 percent off rack. There you can find lots of great designer pieces, like lightweight cardigans which I'm sure will still be on trend this year. I love finding cool items on sale and stock piling them. That way when the season rolls around, I almost have a whole new wardrobe. Visit KK Bloom today. Trust me, you'll be sure to find something you love.
T. Strong is a TV personality, personal stylist and fashion journalist who contributes commentary on Creative Loafing's Klepto blog in addition to writing for several other national media organizations. To learn more visit www.StyleMayvin.com or follow "therealtstrong" on Twitter.