If you're Uptown on Saturday, April 30, and see couples running for their lives, don't get scared. They're just competing to win a $15,000 Ritani diamond ring.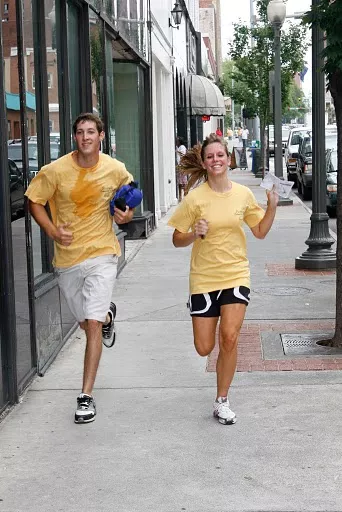 Fink's Jewelers (which has locations in both Southpark and Northlake) has partnered with SCVNGR Inc to turn our city into a real-world game board with the Fink's Diamond Dash. How does it work? Well, first, you need to have a honey to do the challenges with you. Then? Well, the comic strip says it all:
For a $15,000 diamond ring, I'd be more than willing to run around Uptown with my man, looking like a crazy, wouldn't you?
To find out how to participate (hurry! entries to be in this contest are being taken until 11:59 EST tonight!) in Fink's Diamond Dash, visit www.finksdiamonddash.com.