Whether people want to admit it or not, being environmentally conscious is very IN. My office, school and condo building all have trash cans for recyclables — and that wasn't the case five years ago.
But do you ever wonder what happens to that water bottle you toss into the blue bin?
Maybe, just maybe, the water bottle you drank from at lunch will be used to help create a pair of Kinder Soles flip-flops.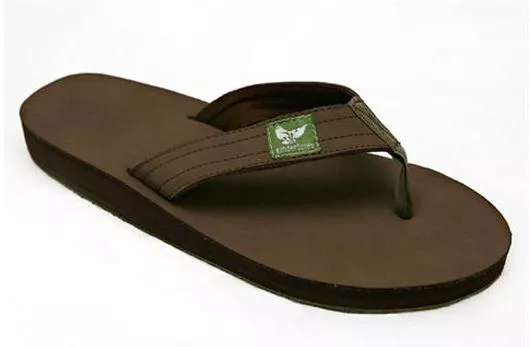 From their mission statement:
Kinder Soles is a socially responsible designer of healthy and eco-friendly flip-flops. We practice social responsibility by raising the needed funds to deliver used footwear to people in need all over the world. Kinder Soles are also made from recycled water bottles and have ergonomic footbeds for proper support.
Today, Kinder Soles is a growing company with products that are eco-friendly, healthy and socially conscious. Our goal is to help people around the world and from all walks of life while contributing to a cleaner environment.
As the weather is getting warmer — or hotter on some days — people's toes are starting to reappear again in flip-flops. Since you're going to be showing off your feet anyway, might as well do so in something that was created with the intent of sustaining the environment.
In addition, each pair of Kinder Soles sold helps out someone who doesn't even own a pair of shoes. The money you spend helps Kinder Soles help Soles4Souls send out their shoes.
If you're interested in learning more about this eco-friendly company and checking out their merchandise, Kinder Soles will be at Charlotte Clean and Green Festival this weekend. The event, which was originally slated to happen on Saturday, will take place Sunday at CPCC.