If I hadn't already psyched myself up about being Marilyn Monroe for Halloween, I would so do this.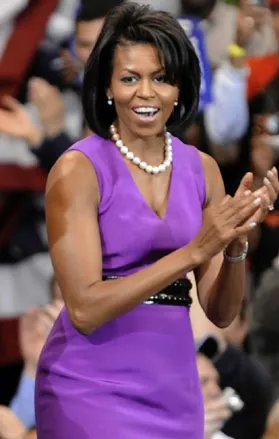 I mean, after all, Michelle Obama is ranked the world's most powerful woman. Talk about making a statement.
Some specific details of how to pull together this costume can be found at Outblush.com (see photo below), but I'm sure you could totally find similar items at Goodwill, too.