This was waiting for me in my inbox this morning: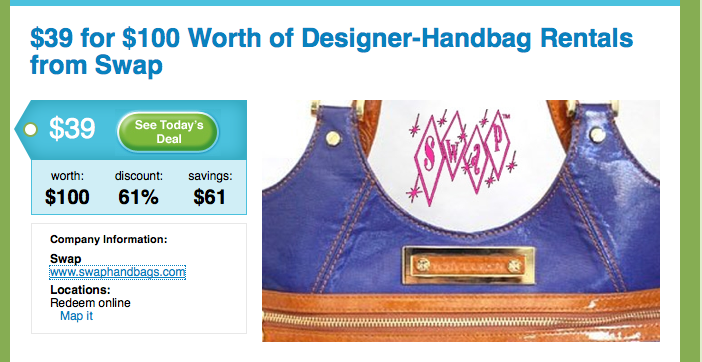 Groupon has clearly snagged a great offer for Groupon subscribers today with the showcase of local business Swap Handbags, the Web site that allows women to rent out handbags on a weekly or monthly basis. For $39, you get $100 worth of designer-handbag rentals. Suh-weet!
To read up more on Swap, check out their Web site or read a feature from WaxMama.com.