Blogs are always telling you what you SHOULD get your woman for Valentine's Day. Hell, my own suggestion this year was handmade jewelry.
But InventorSpot.com lists 11 items you definitely DO NOT want to give your lady love as a token of your affection. And believe me fellas ... you do NOT want to pick up ANY of these items, no matter how much it might turn you on to see her sporting it. Need I remind you that lingerie should be sexy and make the woman FEEL sexy, too?
Ew. Ugh. Yuck. BlecH. <---- is my response to below photo, no. 11 on the list, the Dead Rat Thong. EEWWWWW!!!!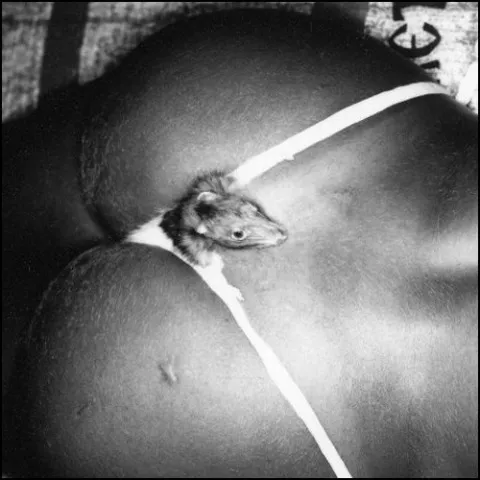 See the rest of the list (with photos, however disturbing they may be) here.