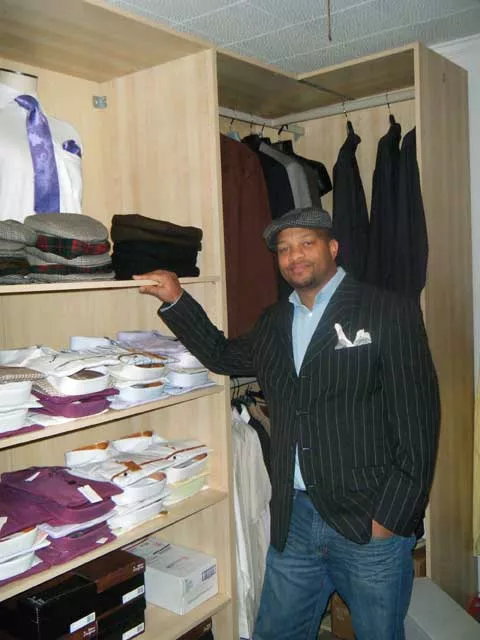 Over in the Area 15 section of NoDa, there's a little shop next door to Moazen's Jewelry that calls for your attention. Keaton's Cupboard is a tiny boutique that specializes in men's and women's going out clothing and church attire. Owner Keaton Wells says his target audience is the 20-40 crowd, perhaps those who go to the club; he caters to those who are shopping for the "grown and sexy look." His goal is to show people how to intertwine "classy church gear and casual gear" to come up with fresh looks.
Keaton's Cupboard has been in its current location for about two months now, but Wells has been in business for seven years. The grand opening event for the shop wil be on Feb. 12 with a fashion show held at Area 15.  At the event, Wells will debut the spring line as well as show the audience how to turn work clothes into "going out on the town" wear. The all-black affair (wear all black!) starts at 7 p.m. for a networking hour and the fashion show starts at 8 p.m.
Keaton's Cupboard is located at 512 E. 15th St., and Wells can be reached at 704-222-9157. Visit www.keatons-cupboard.com for more info.