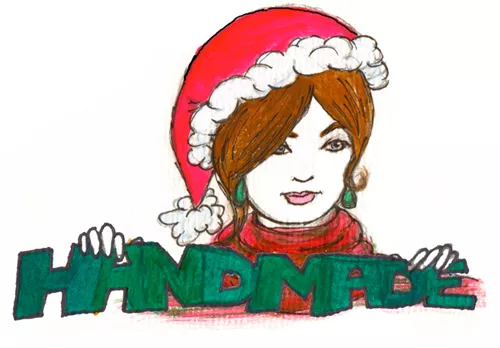 The scent of peppermint and pine needle, the warmth of the crackling fires, and our wallets beginning to feel light — these are all signs of the holiday season charging toward us, full-speed ahead.
Even if you are waiting for good deals, Black Friday isn't the only chance to find affordable gifts for your loved ones. If you are one of the few who has managed to hold off on your holiday shopping, I'm here to offer a few helpful things to make this Christmas thrifty, unique, and handmade.
Now don't let the whole "handmade idea" scare you. Crafty or not, with web sites like Etsy and 1000 Markets, and boutiques like The Boulevard in NoDa, you can give the gift of handmade without actually getting any glue on your fingers. And for you folks who don't mind getting your hands a little dirty, it's not too late to start making this Christmas more personal. Here is a quick guide to getting most originality for your money.
For the ladies, you can never go wrong with jewelry. With an abundance of bead shops in the area, options are aplenty if you want to take on the task of creating something personal for your gal pal or mom. With shops like
The Bead Lady
and
BeadLush
offering up their expertise and space, you can go in, pick out all of the supplies and enjoy a little help with all of the technicalities from people who really know their stuff. BeadLush also offers premade DIY beading kits that would make excellent stocking stuffers for that lady who admires the craft but just doesn't know where to start.
If stringing beads and crimping wires isn't your thing,
The Boulevard
offers up tons of accessories all crafted by local artisans such as Purpose, Chris Rene Designs, Primpy Princess, Melki Way, Uptown Uniques, and more. There is sure to be something available for every taste, and every budget. And while you're shopping around the NoDa area, another hot spot for affordable handmade goodies would be
Implexus
, located just down the road at Hart Witzen Gallery. An appointment is necessary for actual in store shopping, but you can catch a peek of the gorgeous screen-printed tees and totes, as well as custom cowl neck shirts (for $18!) and crocheted scarves and hand warmers at the
Implexus Etsy shop
.
Shopping local doesn't always mean shopping in store. With the influx of people taking their hobbies to a business level, crafty Charlotteans are popping up all over the Web. East Coast Fight Club offers high quality T-shirts with designs for the hippest guy or girl, all courtesy of local designers. Paper Whistle is the place to buy affordable, engaging fine art prints by local artist Brandi Strickland.  For one-of-a-kind photo prints, jewelry, and knit wear, Heather Bryan's Etsy shop, handmade lady, is a go-to that won't empty out your wallet. And locally based Wolfie and the Sneak have $4 coloring books that any kid (big or small) could enjoy.
If all of this handmade shopping gets your creative juices flowing, stop by Cheap Joe's or your local arts and craft store for some supplies to unleash your inner artist. Strathmore produces a line of DIY card sets that include pre-folded cards and matching envelopes. They are available in watercolor paper, regular Bristol, and even with pre-attached photo corners if you're more the photography buff.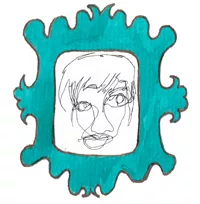 Another quick and quirky gift no one else is sure to give is a personalized blind contour portrait. If you don't know what I'm talking about, a blind contour is basically a one-line drawing of someone (or something) that is drawn without ever looking at the paper. The results are otherworldly, but can be an amazing little gift, especially if displayed in a thrift store frame. And if you've got the skills, grab some yarn from one of Charlotte's yarn shops and knit or crochet something special for someone special.
There are really no boundaries when you delve into the world of handmade, and the sky is the limit. Stretching your creativity to give gifts that mean way more than mass produced bric-a-brac and knick knacks is something that is often over-looked but tremendously appreciated, not to mention it saves a lot of dough. For more things local and handmade, head over to Etsy's Shop Local search or Indie NC.