What lies beneath is more than just a bra and underwear: It's a statement, a color choice, and at times, a gadget. After entering the world of four local "lingeriexperts," it is clear that despite the pressures of a slow economy and fast-growing lingerie giants like Victoria's Secret, local lingerie stores are strapped-in and here to stay. Follow these four steps to stay pushed up on lingerie: fit, fantasy, fun, and function.
Step 1: The Perfect Fit
"It's all about fitting … 85-90 percent of customers are fitted for a new size," says Shelly Domenech, owner of I.C. London. Why are women wearing the wrong size? "We call it boob denial," says Domenech, whose store carries up to a J cup. Lingerie is for more than just the bedroom. Trish Hudson, manager of Adam and Eve, says "corsets and bustiers are always popular" because women wear them out to clubs. Fit is important, but confidence is essential: "It's about feeling good and having good support," says Domenech.
Step 2: What's Your Fantasy?
"We sell the fantasy," says Chrissi Zelez, co-manager of The Red Door, which carries packaged lingerie sets known to Zelez as "fantasy in a box." For some, part of the fantasy is looking classy. "Trashy is out," says Karen Holder, owner of Karen's Beautiful Things. Trashy may be out, but openness is in. Zelez believes that "people in Charlotte are becoming a lot more open with their sexuality."
Step 3: Fun With Color
"Brides don't want to wear white anymore," says Hudson. While Adam & Eve has been selling predominantly red and black lingerie, Karen's Beautiful Things carries bright colors while still maintaining a "soft feminine look," says Holder. Zelez says that part of succeeding in the lingerie business is "appealing to a younger crowd" — color is an anchor that fascinates all ages. We all need a basic white or nude bra, but hot pink is welcome as well.
Step 4: What's Your Function?
We are in "the year of the gadgets," says Domenech, whose store carries a variety of problem solving products from Miss Oops (www.missoops.com). An example of such gadgets is the Boob Tube, which creates the illusion of a wearing camisole under a V-neck while actually just wearing a small tube of lace fabric. According to Domenech, women desire "no bulk," and lingerie gadgets give women the opportunity to accessorize underneath their clothes.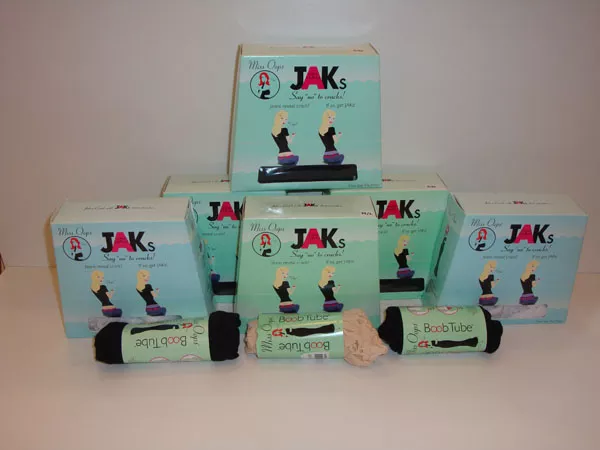 Shopping for lingerie isn't just for women. Zelez says that men prefer to buy "anything that's simple" and avoid more complex designs. Emerging lingerie trends are embracing "versatility such as camisoles," says Holder, while welcoming looks that are "more wearable for everyday women," says Domenech. What styles are fading out? "Pasties, French maid costumes, and gowns," says Hudson. In a slow economy, the future of the lingerie industry is positive and bright. Zelez says, "we get more and more new customers daily."
Adam & Eve
5309 E. Independence Blvd. Suite F
I.C. London
Ballantyne Village
14825 John J. Delaney Dr
Dilworth
1419 East Boulevard Suite F
Karen's Beautiful Things
8042 Providence Rd. Suite 900
The Red Door
Independence
5301 E. Independence Blvd.
Woodlawn
200 W. Woodlawn Rd. Suite I