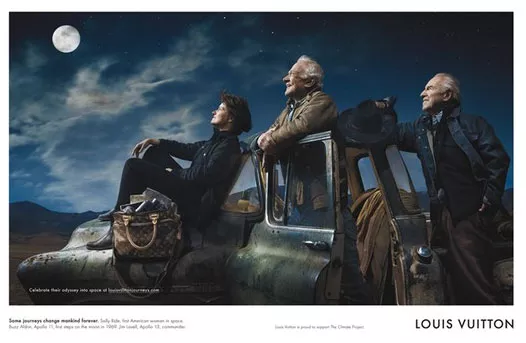 Ol' Louis is taking its advertising campaign out of this world.
From WWD.com:
Louis Vuitton takes its travel theme "to infinity and beyond" in its latest "Core Values" campaign underlining its travel roots:

The campaign features astronauts Buzz Aldrin, Jim Lovell and Sally Ride, marking the 40th anniversary of "One giant leap for mankind." The image by Annie Leibovitz of the trio in a battered vintage pickup truck, gazing at the moon from the California desert, is slated to appear in a range of international magazine titles in July.