Recently, I attended a Taste of the Mint event, during which a group of cultured - or, in my case, pseudo-cultured - people sampled foods and wine from e2 Emeril's Eatery and Halcyon before taking a guided tour of the Mint Museum's Women of Vision exhibit. To say it was a pleasant evening is an understatement. The conversation was easy, the samples filling and the exhibit was stellar. (Interesting tidbit: One photographer's work inspired the movie Frozen. Cue "Let It Go" in your head.)
So, basically, you missed out.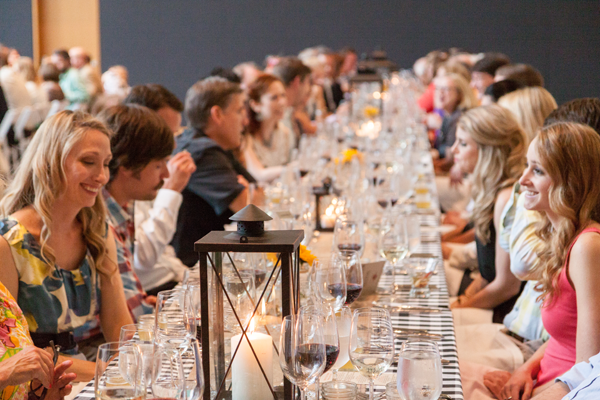 Luckily for you, the Mint's next foodie event, Allure of Flowers After Hours, happens June 16. You'll enjoy cocktails, a taste of an edible flower garden, a tour of Allure of Flowers: Botanical Motifs in Craft, Design & Fashion and a five-course dinner. Five chefs and mixologists are bringing their talents to the menu: James Stouffer of Halcyon, Flavors from the Earth; Drew Trepanier of Fern, Flavors from the Garden; David Clarke and Megan Goldman of Something Classic; and Maggie Ruppert of The Mother Earth Group. Call 704-337-2011 or visit here to register or for more information. $105-$120. June 16, 6 p.m. Mint Museum, 500 S. Tryon St. www.mintmuseum.org.