Some of the very best mixologists - seriously, these are some heavy hitters - in town will be competing tonight at
Heist Brewery
for the title of Best Bartender in Charlotte.
Up for the title are:
Bob Peters of
Pisces Sushi Bar
Diego Francica of Heist Brewery
Andy Maurer
of Soul Gastrolounge
Maggie Ruppert
of Halcyon Flavors From the Earth
Evan Christy of Cowbell
Casey Blair of Bubble Lounge
Miki Nikolic of
e2 Emeril's Eatery
Chelsea Rose of Copper
Kyle Crabtree of
Block & Grinder

Judges include Charlotte Voisey, Stefan Huebner and Sarah Crosland, but audience members will have the opportunity to chime in as well in a people's choice award.
All contestants' samples of cocktails will be offered with limited availability, so you might want to get there on time. The competition is 6 p.m.- 9 p.m. Heist is located at 2909 N. Davidson St., Suite 200.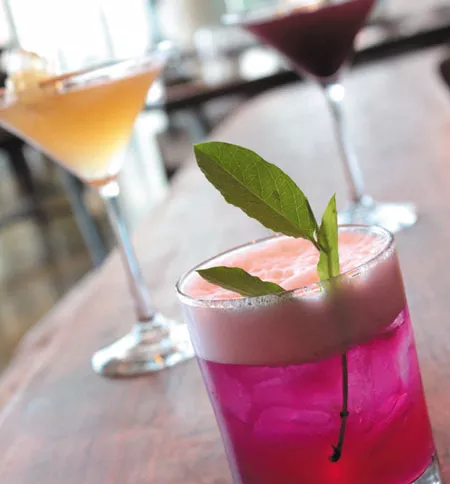 Natrice Bullard
(File photo) Summer cocktails by Maggie Rupert