Suffering through a serious illness or bearing witness to a loved one in pain makes you understand and appreciate the importance of hospice and palliative care. When my grandfather was sent home from the hospital with weeks to live, I swear the hospice nurses had wings under their scrubs and halos around their heads.
The annual
Plaza Midwood-Chantilly Chili Cook-Off
serves as both a way to raise money for Hospice and Palliative Care Charlotte Region and a great opportunity to enjoy some of the best chili in town.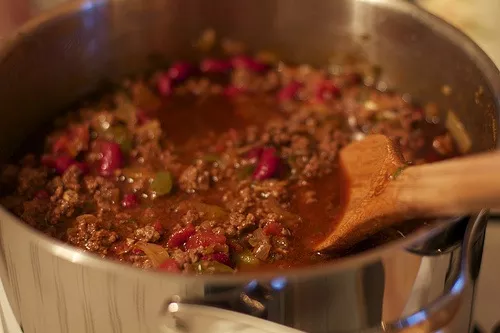 Local businesses, restaurants and courageous individuals will be serving up their delicious chili in hopes of walking away with the People's Choice award for best dish. Categories for the competition are red, green, white and vegetarian chili. Besides the chili tasting, which continues until every pot runs dry, there will be live music, a sidewalk sale and raffles being given away all day. The Oct. 12 event will be held at the MMR Racing parking lot. All proceeds from the sidewalk sale will benefit Hospice and Palliative Care.
$15. Oct. 12, noon, MMR Racing, 1318-D Central Ave. For more information or to register to compete in the cook-off, visit
www.pmccookoff.com
.