Come opening hours, even on weekdays, NoDa Brewing's tap room (located at 2229 N. Davidson St.) quickly fills up with locals and beverage connoisseurs alike who are enamored by the company's unique and ever-evolving craft brew lineup. However, a seasonal brew of the company has recently elevated itself beyond the pale ale, selling out almost immediately and inciting a thirsty demand unforeseen by even the company's owners.
That brew is the NoDajito - a witbier flavored by lime and spearmint echoing the refreshing summer staple of a mojito. Light, slightly sweet and crisp in palette, the selection is an almost perfect companion to warmer weather - if it could only stay on shelves and be readily available, then perhaps it could be a paragon.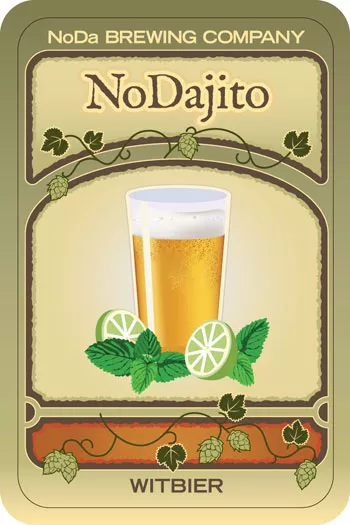 "We created it last year, and we were just going to do it at one or two festivals, but it was so popular that we decided to do it on the big system," said brewery owner Suzie Ford. "It definitely will be our summertime beer, and we use it to kick off the festivals that start in April and May."
Ford also explained that while the beer was successful last year, its popularity has recently been elevated to a new level due to a developed cult following and an ingenious new beverage dreamed up by the brewery's bartenders. A mix of the brewery's award-winning Coco Loco porter, which has flavor notes of dark chocolate, and the Nodajito's minty zing, the concoction has a taste eerily reminiscent of a childhood treat that makes even the most orthodox drinkers want more.
"[Customers] are skeptical at first, and then the look on their face is fun to watch, you can see the shock in their eyes because it really tastes like a Thin Mint cookie," Ford said. "At that point. it's overwhelmingly accepted."
The brewery is currently working on a new batch of the brew to make up for the startling increase in demand and sold-out stock. While this is cause to celebrate, be ready to jump when it's first tapped - it probably won't be there for long and you'll only have until the end of summer to try it.
Here's a video we stumbled upon in NoDa Brewing's YouTube channel.