Housed in the restaurant space formerly known as Providence Cafe, a new concept, Napa on Providence, has begun taking early reservations from its Facebook friends.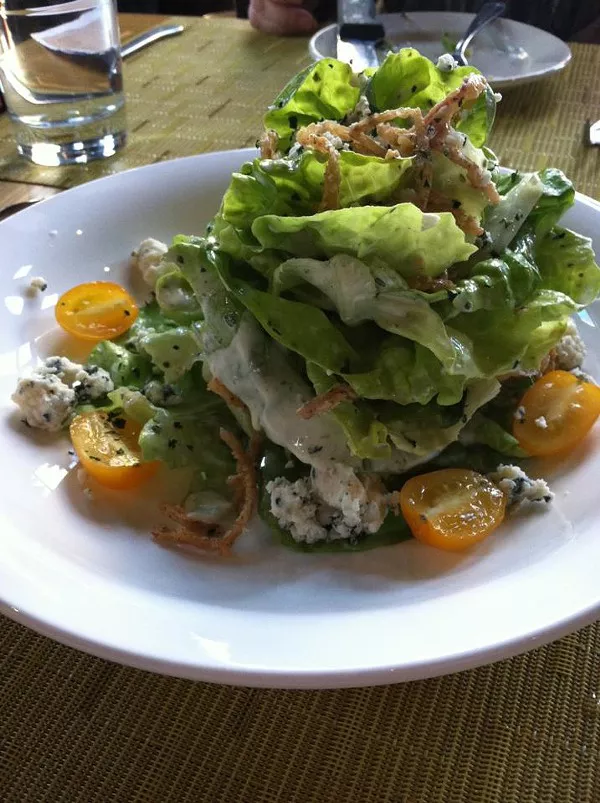 Bibb salad with Maytag crumbled bleu, heirloom tomatoes, crispy onions and Green Goddess dressing
From its Facebook:
Reservations for the public will open a week from Monday, November 26th. We will be taking limited dinner reservations on Monday and Tuesday and limited lunch and dinner reservations for Wednesday and Thursday.

Friday we will be closed for our "Private Reveal" however, the books will reopen for Saturday and Sunday night.

With that being said, we will open the books to our FB friends and allow you to make a reservation before we go live next week!

Here's how to book your table before anyone else: We will post a series of available time slots. The first fan to comment will be given the reservation (maximum party size of 4).
It's not hard to guess where the owners of Napa on Providence derive their inspiration from. If you love Napa, Calif., or have always wanted to visit the region but haven't had the opportunity, check this new restaurant out.
Like 'em on Facebook for a chance to get in there early.
Napa on Providence is located at 110 Perrin Place.