On my latest trip to the local grocery, I found myself in the frozen foods section, pausing to daydream about fudge chunks and caramel swirls, wantonly sampling each flavor in my head, when out of the corner of my eye was a new item I had never seen.
The vibrant packaging jumped off the shelf and there were unexpected flavors like rhubarb-lime, hibiscus lemon and milk chocolate chai. The ingredients were real too, no artificial ingredients to be found. I was holding a box of LunaPops, which just so happens to made right here in North Carolina.
I caught up with Jonathan Mills, seasoned entrepreneur and owner of LunaPops, on the phone. He was traveling between appointments at the same incredible speed that he spoke.
Jon Mills originally hails from Boston but cut his teeth in the international business world in Warsaw, Poland, where he met his wife, Dina Mills, whom he referred to as the "great American entrepreneur of Krakow." In addition to her great entrepreneurial spirit, Dina Mills possesses a culinary background. She grew up in New Orleans and studied at Le Cordon Bleu in Paris, France. She's also got experience feeding a crowd. Dina and Jon are a family of six with a set of triplets making up the majority.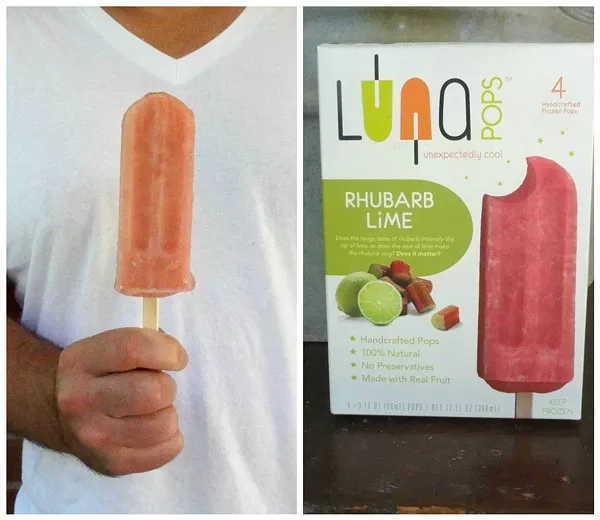 LunaPops began in 2007 as a small mom and pop store in Wilmington near Wrightsville Beach, where Dina Mills would entertain her culinary whims making ice pops inspired by her imagination and whole foods.
"It was really important to make an all-natural pop," says Jon. "We found that if you start with great ingredients, the product also tastes great."
When LunaPops started flying off the shelves, Jon began wholesaling the frozen treats to boutique shops, community pools and local country clubs.
Fast forward three years later and LunaPops launched its retail product with the help of the Piedmont Food and Agricultural Processing Center (PFAP) a local business incubator in Hillsborough, N.C. PFAP provides access to valuable capital for small businesses and farmers in the Piedmont region. LunaPops also won best natural food product at Expo East, the largest trade show in the Eastern United States.
"The trick was figuring out how to make interesting, funky, cool stuff and also have a successful business," says Jon.
It appears as if Jon Mills has figured it out. LunaPops offers a line of traditional pops, like its Cookies & Cream, while also satisfying more adventurous palates with flavors like Sea Salt Caramel and Hibiscus Lemon. LunaPops appeared on the scene in Charlotte earlier this summer with four-packs sold at Healthy Home Market. Jon has plans to continue his chilly enterprise on a national scale via larger natural food stores.
Just like that, another small business success is made in the great state of North Carolina. You can't beat that with a popsicle stick!