There's something about the summertime heat that makes us a little more thirsty. I'm sure there's some statistic out there that says people drink more alcohol in the summer. Or, maybe that's just me.
While Capital Grille isn't exactly the first place I'd go on a date with my S/O — after all, I do work at a newspaper and make a newspaper person's salary — the Generous Pour Wine Event makes CG much more appealing.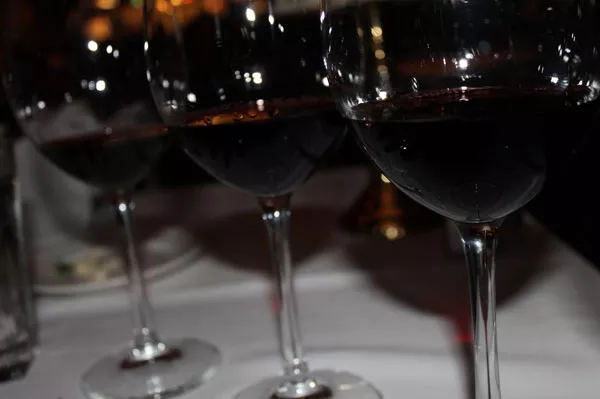 For $25 (and, well, you have to pay for dinner), you can enjoy unlimited pours of nine different wines, selected by CG's Master Sommelier, George Miliotes.
On a recent visit, I have to say my favorite was the Simcic (Rebula, Goriska Brda-Slovenia), an orange wine that's considered on trend right now. I expected more hints of citrus, but was pleased to find that it was actually quite smooth. Another offering I'd suggest you try is the Pinot Noir, from Villa Mt. Eden, Grand Reserve (Russian River). It was the lightest of the reds and lovely — especially enjoyable because I'm not a big red wine drinker. I also enjoyed the Lunetta Rosé, a sparking rose (Trentino-Italy), and the Kanu Kia Ora, a Chenin Blanc from South Africa, paired well with my cheesecake.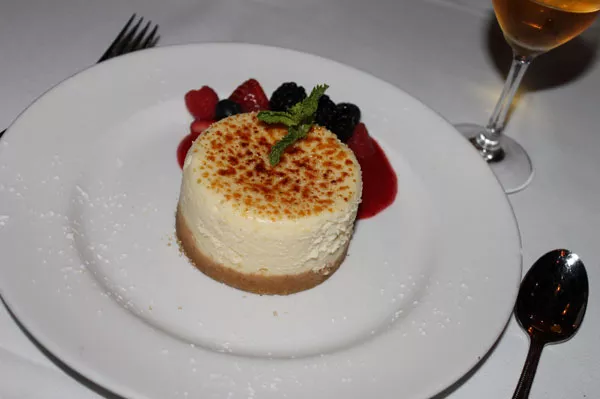 While Queen's Feast: Charlotte Restaurant Week ends on Sunday, the Generous Pour Wine Event continues through Sept. 9. That's plenty of time for you to save your pennies to splurge on date night.