Tax time can make or break a budget, and if this year's filing left you feeling a little light in the pockets, you may be looking for a picker-upper of sorts to lift that broke-ass mood.
Carbohydrates, I believe this is where you shine.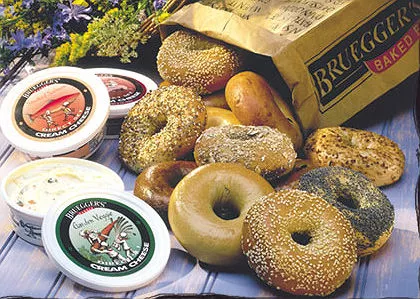 This is the deal: from Friday, April 13 through Tuesday, April 17 (tax day), Bruegger's is offering its Big Bagel Bundle for $10.40 (get it?), allowing customers to choose a baker's dozen (13) of their favorite bagels and two tubs of Bruegger's cream cheese for a savings of $4-5, depending on the location.

Guests are asked to visit Bruegger's Facebook page to download and print the tax day coupon through Tuesday, April 17.

Now you know. So go on and treat yourself, you tireless little taxpayer, you.