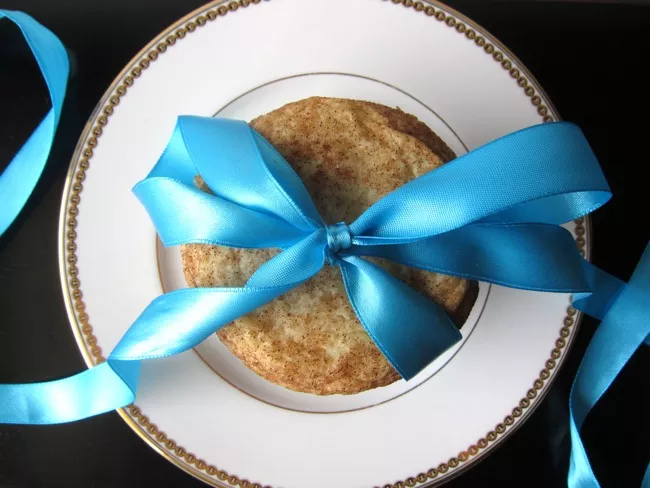 Snickerdoodles are basically sugar cookies rolled a mixture of cinnamon and sugar. So simple, yet a definite crowd-pleaser.
These cookies are soft and chewy – not crunchy, which wins them quite the fan base. To ensure you get the right texture, remove the cookies from the oven when the edges are just slightly browned.
Snickerdoodles
Makes about 3 - 4 dozen (depending on cookie size)
Ingredients:
1 cup butter, softened
1 1/2 cups sugar
2 eggs
2 teaspoons vanilla extract
2 3/4 cup all purpose flour
2 teaspoons cream of tartar
1 teaspoon baking soda
1/4 teaspoon salt
For rolling:
3 Tablespoons sugar
3 teaspoons cinnamon
Instructions:
Preheat oven to 400 degrees (F).
Cream together butter, sugar, eggs and vanilla. Beat until fluffy (~30 seconds).
Blend in the flour, cream of tartar, baking soda and salt.
Mix the 2 tablespoons of sugar and cinnamon in a small bowl.
Using a cookie dough scoop, make balls of dough, and then roll each ball into the bowl of cinnamon/sugar.
Place dough 3 inches apart on an ungreased baking sheet.
Bake 8-10 minutes, or until set but not too hard. Remove from baking sheets and cool on a cooling rack.