So I just have to share ... check out the cake my boyfriend made for my birthday party held at VBGB Beer Garden (who were so nice to let us have a private area and party it up last week).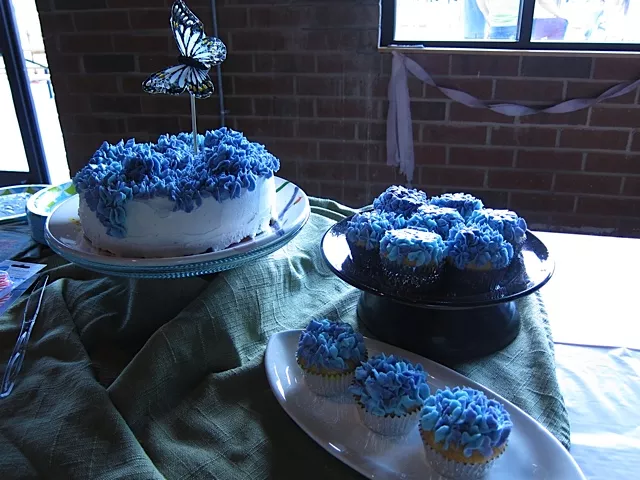 Impressive, right? As a first-time baker, the bf baked up quite the cake. With just a little assistance from me, he piped two-toned flowers all over his vanilla and lemon-curd-filled layer cake and turned it into a hydrangea plant.
To achieve the look, he (... or we) tried two different techniques. The first came from the blog I Am Baker. This blogger uses a petal tip and pipes each petal individually. Her flowers are beautiful, ours were not so pretty. (Check our her tutorial... she makes it look so easy!)
After struggling with this method for a bit and creating demented flowers, we switched to a different piping technique. This one, from Glorious Treats, uses a closed star tip to create a flower in one squeeze of the bag. It was much easier and yielded prettier flowers. Use this method if you are going to attempt this cake!
Now that we've figured it out for you, try making a hydrangea cake for your next occasion. It'd make a beautiful birthday, Mother's Day, baby shower, or bridal shower cake. Perhaps you could try shades of pink or white and green, too.