If you remember, banana pudding has been the bane of my existence.
I know it's simple to make, but for some reason a good banana pudding has always eluded me. I have refused to take the easy road by using boxed mix for the vanilla pudding.
This stubbornness resulted in a nasty grainy, mess last time. (Check out my failures here and here.)
Well, I am happy to say I finally reign supreme over banana pudding. I made a creamy vanilla bean pudding from scratch and layered it with bananas and Madagascar Vanilla Wafers from Trader Joe's.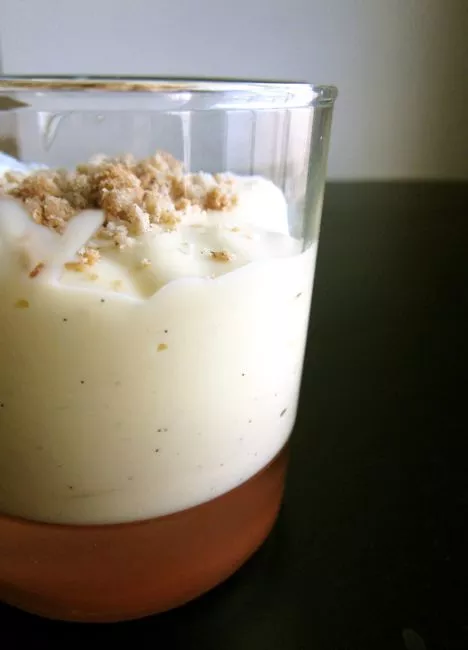 The pudding turned out smooth and creamy. It was so good that I made it twice in two days. I experimented with two different thickeners. The first time I made it, I used 1 tablespoon cornstarch and 1 tablespoon flour. The second time, I used 2 tablespoons of cornstarch and no flour.
Using flour in the pudding gave the pudding a softer, creamier texture.
Using straight cornstarch gave the pudding a more gelatin-like texture – if you scooped out a bite with spoon, the pudding would hold the indentation clearly.
I guess it depends what you prefer. I like the texture I get from using flour and cornstarch. Below is the recipe for the vanilla bean pudding. Just layer it with sliced bananas and vanilla cookies to make banana pudding. Feel free to cut down the sugar a bit if you like things less sweet.
Layer it all together in little cups or ramekins, any which way you please.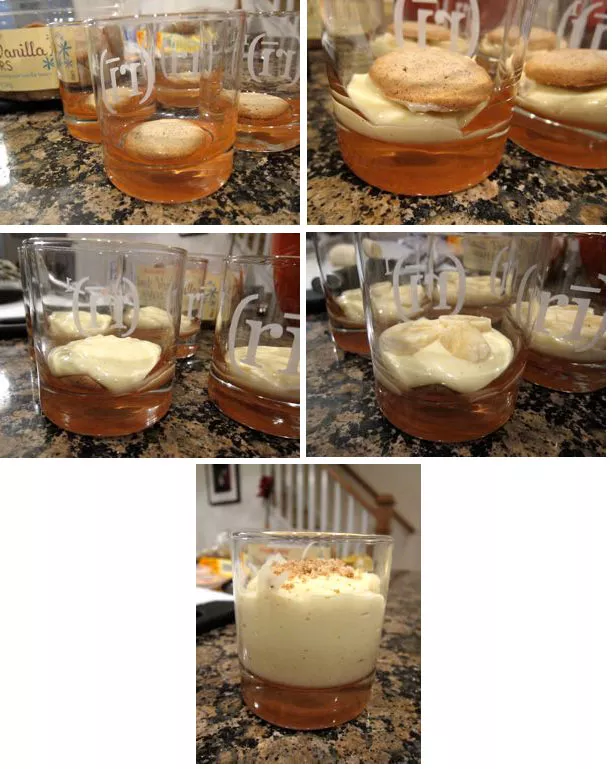 Vanilla Bean Pudding
Ingredients:
1/4 cup sugar
2 tablespoons cornstarch
1/4 teaspoon salt
2 cups 2% milk
2 egg yolks, lightly beaten
1 tablespoon butter
1 teaspoon vanilla extract
Seeds from 1/2 vanilla bean
Directions:
In a small saucepan, combine the sugar, cornstarch and salt. Gradually stir in milk. Cook and stir over medium heat until thickened and bubbly. Reduce heat; cook and stir 2 minutes longer. Remove from the heat.
Stir a small amount of hot filling into egg yolk; return all to the pan, stirring constantly. Bring to a gentle boil; cook and stir 1 minute longer. Remove from the heat. Gently stir in butter and vanilla extract and vanilla seeds.
Cool for 15 minutes, stirring occasionally. Transfer to dessert dishes. Cover and refrigerate for 1 hour.