The Penguin Drive-In is now reopen in the same location but under new management. In the six-week turnaround, the restaurant went through a mini makeover with a new menu, some new furniture, and new windows sporting Penguin's logo.
Though you won't find the Small Block or Big Block Burgers on the menu, you'll find plenty of tasty burger combos, as well as hot dogs, salads, fried pickles, and tasty additions like special Penguin Sauce (a tangy bbq type sauce) and their pimento cheese.
Try the Freak Flag Fly burger. The single-patty version I tried was huge and ooey-gooey, stuffed full of queso, bacon, lettuce, tomato, and slaw. I was able to sub the beef burger for a turkey burger (not that it did much for the calorie content, huh?). If you want to go bigger, they have a double patty version.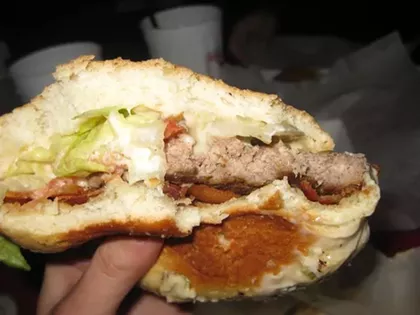 21 slides